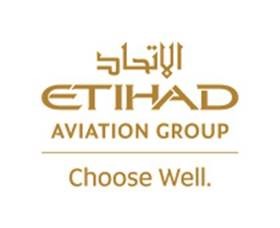 Synopsis
The purpose of this role is to lead the Data Engineering function within Enterprise Data Management Team. The person responsible will lead the establishment of data engineering best practices across analytical platforms with a focus on guiding and mentoring data engineers to achieve their delivery objectives.
This role will be responsible for defining, developing and overseeing delivery of data management and quality initiatives in collaboration with Enterprise IT Architecture, Information Security, Ethics & Compliance, Value Streams, and Enterprise Analytics & Business Stakeholders. Will also contribute to program management, use-case definition / implementation, leadership and direction for highly visible, complex data and analytics use-cases that can be implemented across a number of DTI Value Streams.
The role will provide oversight of the ongoing transformation and use-case implementation across various data and analytics programs. This will include monitoring, scheduling, benefits tracking, change and risk management etc as well as coaching and technical capability building that develops a set of standards/protocols for the EDM division to ensure that the data science practice is scalable and future-proof.
Accountabilities
Overall delivery management of data related initiatives:
• Facilitate the creation and approval of complex business cases within the DART, and coordinate the sharing of resources among teams (collaborating with Product owners & Scrum Masters representing business stakeholders)
• Establish, maintain, and influence program stakeholder relationships, expectations, and communications, both internal and external to the organization
• Assist in PI planning across the various teams within DART and map dependencies/risks and assist in managing/mitigating them.
• Execute program plans (quality, risk, communication, staffing, etc.) and capture and communicate program status and data in order to maintain accurate and current program information for the use of stakeholders
• Serve as a subject matter expert in project and program management, including guiding and mentoring Initiative owners; sourcing and directing contract resources tied to projects within the program; and develop expertise
• Coordinate stakeholder engagements Update transformation management tools regularly to ensure regular and timely updates through close coordination with transformation leads across the business
Work closely with the head of Enterprise Data Management & Enterprise Analytics, and potentially vendors, to identify analytics opportunities based on a deep understanding of our businesses and their information assets.
Provide support for BI applications and ensure ticket resolutions within agreed timeframes.
Work on identification of one-off tickets, problems and improvements required to reduce the support footprint by building quality checks. This includes, conducting data quality assessments, sharing relevant insights with business stakeholders, creating model monitoring solutions and conducting QA on other data science models (built internally or through 3rd party vendors)
Provide guidance, training and coaching to data analysts and the analytics community on analytics frameworks, best practices, and technologies.
Support in the development of analytics standards and protocols to ensure scalability and support self-service advanced analytics
Vendor Performance Management – Where services are outsourced, work with vendors for their performance tracking and reporting

Education & Experience
Minimum Qualifications and Knowledge:
University Degree or higher

Advanced knowledge within analytical domains

Program Management skillsets

Candidates qualifying for this role must have a high-level of business acumen in commercial & operational fields and should be able to clearly strategize and effectively communicate and influence senior stakeholders
Minimum Experience:
Minimum of 7 years of working experience in analytics and data science, covering both technical and program management elements

Experience in professional program management, with at least 2 years of large program management experience in data and analytics (preferably advanced analytics)

A deep understanding of transformation and analytics (descriptive and advanced), with proven record of delivering business impact through analytics solutions
About Etihad Airways
Etihad Airways, the national airline of the UAE, was formed in 2003 to bring "Abu Dhabi to the World". Over the years, we have grown into Etihad Aviation Group, a diversified global aviation and travel company, which is one of the world's most acclaimed industry brands.
Our airline flies to over 84 destinations with a fleet of over 100 Airbus and Boeing aircraft, serving 18.6 million passengers a year and carrying 682,000 tonnes of cargo in 2018.