Manager Finance (Internal Control and Audit)
Manager Finance (Internal Control and Audit)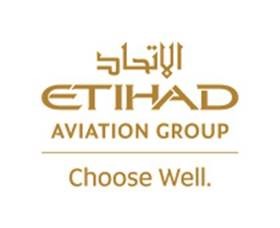 Synopsis
The role primarily focuses on providing support related Financial Reporting and Control to Etihad Airways. A core responsibility of this role will entail supporting in internal control related tasks such as end to end coordination of Internal Control for Financial Reporting (ICFR) testing, coordination with Internal Audit on the follow up tracker reporting into the VP/CFO level. Additional support is required on the regular management information reporting used to track operational performance and drive management decisions. The role also requires conducting deep analysis of transactional data and playing a hands on role on coordinating issues with AP/AR/Revenue Accounting among others.
Accountabilities
Manage general ledger maintenance to ensure it is compliant with accounting principles, policies and standards
Manage the accounting processes execution to ensure compliance with accounting principles, policies and standards
Monitor and review accounting records to ensure their completeness and adherence to policies and procedures
Manage reconciliation of decentralized accounting activities to ensure the consistency and completeness of financial data
Analyse and solve complex issues to ensure they are managed on time and in adherence to accounting principles
Develop the management reports to ensure relevant information are provided in a timely and effective manner
Supervise and direct the work of multiple teams by ensuring the timely and accurate execution of all assigned tasks in compliance with internal procedures and regulations
Liaise with relevant external stakeholders (e.g. governmental bodies and authorities, suppliers) to ensure a timely and accurate communication and preparation of all mandatory regulatory reports
Guide, coach and support the team to ensure high quality of activities is achieved
Assist in the developing policies, processes and procedures to ensure operations compliance to international standards and regulations
Plan and execute knowledge exchange sessions to ensure the continuous development of the team skills
Manage, verify and finalize transactions and transfers, to ensure accuracy and timely execution
Update the department manual by creating process maps, procedures and other business relevant documentations as needed to ensure the smooth functioning of the department
Monitor timely response of queries to ensure they are managed within agreed SLA and all answers meets the quality
Lead the end-to-end Internal Controls on Financial Reporting (ICFR) reporting responsibilities across group finance. This involves coordinating with Internal Audit on the iControl portal along with managing and reviewing testing of individual process areas.
Liaising with internal audit on the status of outstanding findings and report the status at VP/CFO level. 
Support the Team to minimise highlighted Audit Controls risks faced across Financial Reporting & Control teams.
Education & Experience
•    Finance related Bachelor's Degree as a minimum.
•    Chartered Accountant qualification or working towards one.
•    Good grasp of internal control concepts such as the COSO Framework
•    Previous experience working in an audit environment would be an added advantage
•    Minimum of 5+ Years of related experience required.
•    Experience working in SAP systems
About Etihad Airways
Etihad Airways, the national airline of the UAE, was formed in 2003 and quickly went on to become one of the world's leading airlines. From its home in Abu Dhabi, Etihad flies to passenger and cargo destinations in the Middle East, Africa, Europe, Asia, Australia and North America. Together with Etihad's codeshare partners, Etihad's network offers access to hundreds of international destinations. In recent years, Etihad has received numerous awards for its superior service and products, cargo offering, loyalty programme and more. Etihad is recognised as one of the world's leading airlines in response to COVID-19 and was the first airline in the world to fully vaccinate its crew on board.
Etihad sees tackling the climate crisis as the most important issue of our time, and through strategic partnerships with major global aviation brands and OEMs, Etihad is relentless in its pursuit of industry decarbonisation.
To learn more, visit etihad.com