Send me alerts every days
Manager Network Development - UAE National
Manager Network Development - UAE National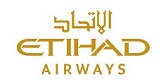 Synopsis
As a Manager Network Development, you are responsible to undertake analysis and plan the short, medium and long term development of Etihad network. To Support the Senior Manager of Network Development in all planning activities for Etihad Airways Global network.
This includes a requirement to make recommendations to senior management and prepare supporting business cases.
Accountabilities
Optimize seasonal schedule profitability ensuring most attractive proposition for local traffic and maximum connectivity (including capacity adjustment, frequency, departure/arrival time); Optimization exercise applies to both the season as a whole as well as tactical activities required within the season. Use the network planning tool to model scenarios and provide recommendations.
Provide senior management with accurate forecasts of seasonal capacity changes through detailed business cases supporting Etihad's financial objectives (USD +10m).
Validate business case assumptions with Government and International Affairs (bilateral air traffic right entitlements), Revenue Management (Yield), Sales (Traffic), Cargo (Cargo revenue) and Finance (Costs), and confirm operational feasibility with Network Operations.
Prepare business cases for the development of new routes, new aircraft induction and major capacity changes (increases, reductions and cancellations).
Develop/refresh the 10 year network plan adapting Etihad's Network Strategy. Provide 10 year passenger and revenue forecast; The plan is used as a base for all long term Etihad's related evaluations, e.g. airport expansion (ADAC), Oxford Economics, Tourism and Culture Authority (TCA). Develop/refresh 5 year passenger and revenue forecast based on fully dated schedules taken from the recent 10 year plan. Develop/refresh annual budget plan based on fully dated schedules taken from the recent 5 year plan. Forecast will be used by Finance for the annual budget financial plan. Support Alliances and Fleet Planning with financial evaluations upon request. Provide the Network Planning team, Commercial teams, and other areas of the business with clear and timely communications on developed business cases.
Ensure final business cases are signed off by senior management.
Education & Experience
Minimum requirement is a Bachelor's degree in Business, Engineering or Mathematical related topic from an internationally recognized university.
A Master's degree in Business or Operations Research Management would be an advantage. Overall 10+ years of work experience of which a minimum of 5 years within an airline Network Planning or Commercial organization.
Strong analytical, mathematical and presentation skills
Experience in Senior stakeholder management upto C-level.
Excellent communication skills.
Commercial Acumen, ability to perform research/in-depth analysis and present the business case to management.
High relationship management, people management skills

About Etihad Airways
Etihad Airways, the national airline of the UAE, was formed in 2003 to bring "Abu Dhabi to the World". Over the years, we have grown into Etihad Aviation Group, a diversified global aviation and travel company, which is one of the world's most acclaimed industry brands.
Our airline flies to over 84 destinations with a fleet of over 100 Airbus and Boeing aircraft, serving 18.6 million passengers a year and carrying 682,000 tonnes of cargo in 2018.