Send me alerts every days
Manager Quality Assurance & Compliance
Manager Quality Assurance & Compliance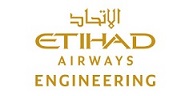 Etihad Airways Engineering provides industry leading aircraft maintenance and engineering solutions, with no compromises on Safety & Quality.

If you share that same senses of responsibility, then we want to see you!!

The Quality & Safety team are looking for Manager - Quality Assurance & Compliance, who will add value ensuring compliance with organizational internal and NAA regulations and approval requirements.
Accountabilities
Manages the process of applications to NAA's for initial, Renewal and Extensions to company approvals, including the applicable fee payment.
Manages the process of development and revisions to company expositions in support of NAA Approvals and applicable changes.
Manages the process of company authorisation applications and the application process for granting or endorsement of Maintenance Engineer Licences, including chairing of Authorisation Assessment Boards.
Manages aircraft incident/accident and procedural investigations to a level in with the report is submitted to the Accountable Manager, NAA and customers.
Manages the regular review and assessment of Regulatory Requirements for identification of changes that may affect company approvals, systems and procedures.
Manages NAA component capabilities extension (airframe and workshops) in accordance with the published organisational procedures and supporting documents as required
Manages the Quality and Safety processes of the Design and Production Organisation in support of Part 21 Sub Part J & G approvals, including capability development, compliance monitoring and production quality control activities
Manage the departments personnel technical performance assessments and identifies areas of improvement and to provide coaching when required to assist personnel with a career development plan. Responsible for conducting yearly performance reviews to ensure objectives are aligned with the technical training and competence requirements of personnel.
Communicates and coordinates with the relevant post holders and managers on issues relating to regulatory requirements and compliance
Education & Expereince
CAR/PART 66 AMEL or Academic Degree in a Technical Discipline
At least 10 years of aviation experience and have demonstrated in-depth knowledge of the regulatory fields / scopes with at least 5 years working within an aviation quality system
About Etihad Airways
Etihad Airways, the national airline of the UAE, was formed in 2003 to bring "Abu Dhabi to the World". Over the years, we have grown into Etihad Aviation Group, a diversified global aviation and travel company, which is one of the world's most acclaimed industry brands.
Our airline flies to over 84 destinations with a fleet of over 100 Airbus and Boeing aircraft, serving 18.6 million passengers a year and carrying 682,000 tonnes of cargo in 2018.