Manager Resource Planning
Manager Resource Planning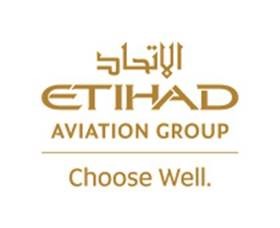 Synopsis
To continually analyse commercial schedule requirements and crew resource availability to optimise crew resources in a productive and cost-efficient manner at both a strategic and tactical level. Based on detailed analysis and 'what if' modelling, recommend optimum crew movements & crew pairing solutions and identify opportunities for cost avoidance and cost saving.
Accountabilities
Ensure availability of adequate qualified flying crew to meet the requirements of the operation, considering all aspects of manpower planning calculations.

Maintain detailed reporting on all manpower planning assumptions and publish periodically to senior management.

Produce and track all crew resource KPI's for corporate scorecard and external departments and make recommendations to management on strategies to improve efficiency.

​​​​​​​

Work with Finance and HR departments to ensure Crew and their related costs are within Budget levels and report on & identify reasons for crossing budget levels.

Use complex Pairing optimization systems to do what if analysis as required on changes to schedule, crew basing, MFF pairings, seasonal schedules, crew fleeting, crew compliment changes, productivity analysis, new AC type inclusion, new destination in schedule and recommend ideal solutions.

Responsible for running the Pairing optimization system, to produce efficient and operationally robust monthly crew pairings and handover to the rostering teams within agreed timescales.
.
Education & Experience
Must hold a minimum of Bachelor's degree, advanced education in mathematics and statistics is key.

Minimum 5 years of experience working at an airline crew resources or operations teams. Minimum 2 years in a manpower planning/pairings optimization/ analysis role.
About Etihad Airways
Etihad Airways, the national airline of the UAE, was formed in 2003 and quickly went on to become one of the world's leading airlines. From its home in Abu Dhabi, Etihad flies to passenger and cargo destinations in the Middle East, Africa, Europe, Asia, Australia and North America. Together with Etihad's codeshare partners, Etihad's network offers access to hundreds of international destinations. In recent years, Etihad has received numerous awards for its superior service and products, cargo offering, loyalty programme and more. Etihad is recognised as one of the world's leading airlines in response to COVID-19 and was the first airline in the world to fully vaccinate its crew on board.
Etihad sees tackling the climate crisis as the most important issue of our time, and through strategic partnerships with major global aviation brands and OEMs, Etihad is relentless in its pursuit of industry decarbonisation.
To learn more, visit etihad.com