Manager Service Delivery, Inflight Product
Manager Service Delivery, Inflight Product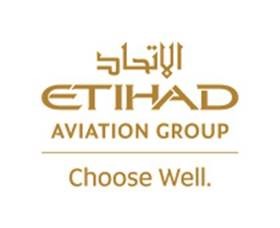 Synopsis
Responsible for the development and introduction of guest amenities, comfort items and/or dining equipment to deliver an exceptional guest experience inflight as per assigned cabin/area. Responsible for the successful launch and management of the product lifecycle.
 
Accountabilities
• Develop inflight products and equipment to support the guest experience and service concepts ensuring all products and equipment developed meets all international and aviation health and safety requirements, can be effectively and efficiently loaded and delivered and are within approved budgets and timelines
• Evaluate market and product trends and prepare comprehensive product briefs/scope of work for RFPs
• Identify new initiatives and opportunities for innovation, sustainability as well as brand association leveraging on brand value and equity to further enhance the guest experience
• Lead and project manage end-to-end product development, budget, timelines, contract terms, depletion/transition and communication plans for all product development and launches in collaboration with the relevant stakeholders and be part of the development working committee for introduction of new products and services in close co-ordination with Procurement, Service Delivery, Guest Experience teams, Training, Catering, Finance and other relevant stakeholders
• Responsible for the management and continuity of product availability ensuring no gaps/impact to the guest experience working in close collaboration with the inventory and procurement teams
• Manage and document all product information/product guides for reference and distribution to relevant stakeholders. Build a library/reference of product information and ensure this is constantly updated
• Support product showcases/displays for both internal and external events ensuring all products are set to defined standards
• Conduct product audits to validate compliance and deliverability by all stakeholders
• Submit comprehensive report(s) from all checks conducted and proposed plan(s) of action and ensure thorough investigation and evaluation of Cabin Crew/guest/operational reports received on shortfalls in product loading/performance/quality that would potentially impact the guest experience
• Deliver all projects as assigned by department/division heads
Education & Experience
• Educated to university degree, hospitality diploma or equivalent
• Minimum of 3 years' experience in hospitality/food & beverage/hotel operations in management capacity and/or product development/management in the hospitality, airline or luxury retail field. Be knowledgeable in areas of product design, materials, brand/ brand association and equity across multiple fields related to guest amenity, comfort items and/or dining equipment
About Etihad Airways
Etihad Airways, the national airline of the UAE, was formed in 2003 to bring "Abu Dhabi to the World". Over the years, we have grown into Etihad Aviation Group, a diversified global aviation and travel company, which is one of the world's most acclaimed industry brands.
Our airline flies to over 84 destinations with a fleet of over 100 Airbus and Boeing aircraft, serving 18.6 million passengers a year and carrying 682,000 tonnes of cargo in 2018.