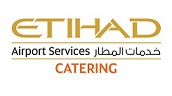 Synopsis
perform highly diversified duties in keeping the Catering building up to a high standard. Painting, plumbing, carpentry, you will have experience with working in a large catering business. You will ensure a safe and functional environment at all times.
Accountabilities
To plan organize and schedule repairs/projects to meet customer and in house demands
To undertake repairs and maintenance as required to a standard that meets the companies requirements
Ensure that all kitchen equipment are in good working condition and well maintained.
Complete and file necessary reports and check lists as required
Organize and store all maintenance materials and tools in a safe and orderly manner in compliance with manufacturer instructions and company policies
Work to a high level of health & safety and ensure others around them are working in a safe manner
To update oneself with regards to latest standards, methods and technology
Education & Experience
Qualification & Education:
Professional qualification in relevant field if required
Experience:
The minimum requirement would 3 years' experience working in a similar role.     
Training & Knowledge:
Relevant certificate in field of expertise if required
Good communication skills
Good problem solving skills
Self-motivated and enthusiastic
Leadership skills
About Etihad Airways
Etihad Airways, the national airline of the UAE, was formed in 2003 and quickly went on to become one of the world's leading airlines. From its home in Abu Dhabi, Etihad flies to passenger and cargo destinations in the Middle East, Africa, Europe, Asia, Australia and North America. Together with Etihad's codeshare partners, Etihad's network offers access to hundreds of international destinations. In recent years, Etihad has received numerous awards for its superior service and products, cargo offering, loyalty programme and more. Etihad is recognised as one of the world's leading airlines in response to COVID-19 and was the first airline in the world to fully vaccinate its crew on board.
Etihad sees tackling the climate crisis as the most important issue of our time, and through strategic partnerships with major global aviation brands and OEMs, Etihad is relentless in its pursuit of industry decarbonisation.
To learn more, visit etihad.com
.