Send me alerts every days
Network Load Planning Supervisor
Network Load Planning Supervisor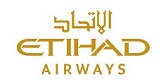 Job Purpose
We are pleased to announce an exciting opportunity to join our Commercial team. Network Load Planning Supervisor will manage and supervise inbound Abu Dhabi load planning project to harmonize the cargo load planning across Etihad Cargo network. This job role will act as an operational bridge to different stake holders' e.g cargo capacity management, GSAs and offshore vendors to successfully develop and enhanced cargo load planning function inorder to optimize flights capacity and achieve operational efficiencies.
Specific Responsibilities
Responsible to coordinate with the offshore team to ensure that the delivery of the load planning function is unified and in line with the standards
Work with off-shore and network GSAs on the load planning related queries
Supervise the network load planning activities and ensure compliance with set processes
Monitor the load planning service level agreements (SLAs)
Act as a point of contact for any process changes within cargo network and escalations for non-adherence
Coordinate with head office capacity control team on day to day load planning activities, queries and manage first level escalations
Managing communications with all stakeholders
Managing both the dependencies and the interfaces between network and offshore teams
Education & Experience
Educated to at least high school diploma is required
Minimum of 3 years' experience in the air cargo industry, demonstrating a sound knowledge and experience of cargo inventory management and load planning related activities
Excellent English communication skills
About Etihad Airways
Etihad Airways, the national airline of the UAE, was formed in 2003 to bring "Abu Dhabi to the World". Over the years, we have grown into Etihad Aviation Group, a diversified global aviation and travel company, which is one of the world's most acclaimed industry brands.
Our airline flies to over 84 destinations with a fleet of over 100 Airbus and Boeing aircraft, serving 18.6 million passengers a year and carrying 682,000 tonnes of cargo in 2018.