Online Community Specialist
Online Community Specialist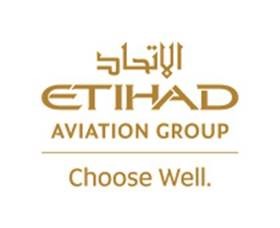 Synopsis
We are looking for an Online Community Officer to join our lively, bubbly and extremely hard working team. The ideal candidate must be capable of working under minimum supervision, using their own initiative to achieve a 'win-win' solution, make prompt decisions and solve guest issues.
Accountabilities
Ensure that all Etihad social channels and forums are monitored using creative responses and providing best in class customer service with all interactions responded to in a 15minute SLA
Develop strong relationships with key Guests in order to develop loyalty to the Etihad brand and retain their business

Conduct investigations by e-mail, telephone or personally with departments and stations in respect of Guests feedback and assess the information obtained to generate an appropriate response

Analyse first response outcomes and recommend procedures to improve service recovery, investigative methods and prevent future reoccurrence

 Identify trends and hot topics relevant to the opportunities within the Online Social Media community to optimize and raise the reputation of Etihad, as well as drive sales leads, awareness and engagement

 Share Guest feedback in a positive way with key stakeholder to identify and inform opportunities to improve standards and procedures, to promote Etihad as a caring airline
Education & Experience
Minimum Diploma (2 years or more)

Minimum of 3 years of work experience In Customer Experience/ Community Management role

Excellent Communication Skills

Strong sense of social media trends and community building
About Etihad Airways
Etihad Airways, the national airline of the UAE, was formed in 2003 to bring "Abu Dhabi to the World". Over the years, we have grown into Etihad Aviation Group, a diversified global aviation and travel company, which is one of the world's most acclaimed industry brands.
Our airline flies to over 84 destinations with a fleet of over 100 Airbus and Boeing aircraft, serving 18.6 million passengers a year and carrying 682,000 tonnes of cargo in 2018.