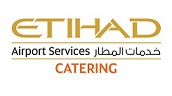 Synopsis
To efficiently manage and coordinate all departmental activates, delivering quality services to our customers and ensuring the highest safety standard.
Accountabilities
• Leads the promotion of safety across aircraft turnaround activities and influences team members to maintain the highest standard of safety throughout the operation ensuring hazards or occurrences are identified and reported immediately
• Supervise and manage staff to deliver excellent customer service ensuring that all applicable KPIS are met.
• Oversee and ensure effective housekeeping of work areas and environments
• Performance management of direct reports.
• Evaluate staff performance on a shift by shift basis to ensure that all are fully engaged throughout their shift with active communications to enhance working relationships
• Work in conjunction with the Resource allocators to ensure staff are attending assigned tasks on time and the Resource Allocators resource plan is delivered.
• Ensure that all quality, safety and security occurrences, errors, hazards, near misses are reported through the established reporting system. Ensure hazards and risks are identified, assessed, escalated to higher management (as applicable) and mitigated or eliminated.
Education & Experience

• High School Diploma or equivalent
• Minimum 3 years' experience in the relevant work area.
About Etihad Airways
Etihad Airways, the national airline of the UAE, was formed in 2003 to bring "Abu Dhabi to the World". Over the years, we have grown into Etihad Aviation Group, a diversified global aviation and travel company, which is one of the world's most acclaimed industry brands.
Our airline flies to over 84 destinations with a fleet of over 100 Airbus and Boeing aircraft, serving 18.6 million passengers a year and carrying 682,000 tonnes of cargo in 2018.