Project Manager (16 months Fixed Term Contract)
Project Manager (16 months Fixed Term Contract)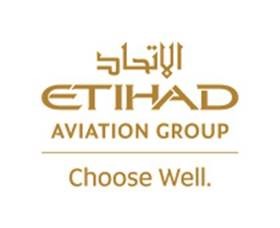 Synopsis
This role reports to the Portfolio Delivery Lead. The Technology Project Manager owns the overall responsibility for the successful initiation, planning, design, execution, monitoring, controlling and closure of a project, and is responsible for delivering projects to Airline Network Planning  departments after deployment and testing.
Expectation of this role to work with the various stakeholders across the organization and external Technology Partners to ensure the Projects and associated key milestones are delivered within the agreed scope, budget & timeframe. Post service transition of the implemented systems, day to day Business as usual activities & SLA's should be managed efficiently by working with internal stakeholders & the respective supplier's Cloud support team
 
Accountabilities
• Experience in managing projects and carried out large, medium scale implementations for Airline Network Planning / Partnerships space.
• Perform team-facing role within projects/releases/programmes, using Waterfall and Agile project management methodology.
• Experience in leading high-performing and self-organising cross-functional teams, in order to deliver all components of the allocated work within baselined time, cost and quality metrics.
• Responsible for ensuring that you are fully aware of current best practices for all business areas assigned to you and keep yourself fully updated on all emerging technologies
• Responsible for Planning and Managing the delivery of all budgeted projects and Business as usual priorities.
• Responsible for ensuring that Solutions delivered are highly available, scalable, easily maintainable and use modern Technology as relevant
• Ensure that Solutions delivered to the business areas are secure by design.
• Work with the appropriate teams in DTI to effectively manage project resourcing and commercials including forecasting, time management and invoicing
• Work with the PMO to ensure alignment with governance, best practices, standards and processes for waterfall delivery
• Provide effective assurance of rapid recovery and restoration as well as application availability through the implementation 
• Responsible for maintenance and support of a large enterprise solutions footprint as applicable to the assigned business areas
• Providing functional and technical support for resolution of customer problems, incidents, issues, requests and queries pertaining to assigned business area systems and applications
• Manages day-to-day project activities and resources and chairs project management team meetings
• Knowledge of Sabre Airvision Planning and Scheduling product suite is preferred. 
• Knowledge of  Amadeus Altéa Suite of products/systems landscape especially around Airline Partnerships functionality (codeshare, IATCI, Interline e-ticket) and how these relate to Inventory, ticketing, Check-in, GDS, Revenue Integrity systems and work flows will be an added advantage
• Report on project success criteria results, metrics, test and deployment management activities
Education & Experience
• 3-7 years' experience working in Project Management, Delivery and Software Development areas
• Bachelor's degree in Computer Science, Information Systems, Engineering or equivalent is mandatory
• Certification/Training in Project Management, Agile Development Methodologies is desirable 
• 4+ years' experience in the Airline Industry and the systems related to Network Planning and Airline partnerships.
• 3+ years of working experience in delivering Large, Medium scale Implementations, and meeting success criteria.
• Experience in managing SaaS based Systems and SLA's efficiently
• Knowledge in Amadeus, Sabre PSS Systems landscape and Integrations
• Experience in understanding large system landscapes, APIs and solution design architecture.  
• Experience in understanding complex & large end to end process and managing them from operational aspects
• Experience in understanding various message formats like EDIFACT, XML & JSON etc.,
• Technical and business operations knowledge with proven ability to drive solutions
• Recognized as an active team player, with excellent communication and coordination skills as this role requires working with multiple teams across the organization    
• Strong business stakeholder management skills with ability to manage various prioritization requirements and to ensure highest value is achieved at all times. 
About Etihad Airways
Etihad Airways, the national airline of the UAE, was formed in 2003 to bring "Abu Dhabi to the World". Over the years, we have grown into Etihad Aviation Group, a diversified global aviation and travel company, which is one of the world's most acclaimed industry brands.
Our airline flies to over 84 destinations with a fleet of over 100 Airbus and Boeing aircraft, serving 18.6 million passengers a year and carrying 682,000 tonnes of cargo in 2018.