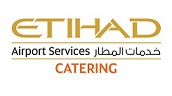 Synopsis
To efficiently assist the Health, Safety & Quality Officer in the day to day control and maintenance of the HACCP system 
Accountabilities
To work as a member of the quality control team, checking and recording parameters at critical control points and taking corrective action as required.

To check and maintain standards of staff personal hygiene including routine hand swabbing. Non-conformance should be notified to the Manager Network and Supplier Audits for further action.

Checks the condition of equipment and facilities within the catering unit and informs the Manager Network and Supplier Audits of any action required.

Briefs and updates the Manager Network and Supplier Audits on a daily basis on all matters related to hygiene within the operation both verbally and in written format via the hygiene log book.

Routine daily elimination food checks in all chillers and freezers to ensure that all foods are in compliance with the HACCP system.

To undertake ramp safety audits and onboard food loading checks as directed by the Manager Network and Supplier Audits.

To undertake quality checks of food and equipment related to weight, appearance, cleanliness, and any other instructions and duties as directed by the Manager Network and Supplier Audits.
Education & Experience
Education to BSc degree level, with a minimum of CIEH level 2 food hygiene equivalency.

Must have good standard of both written and spoken English. Excellent communication skills with the ability to communicate at mid-level and the ability to instruct and guide junior staff where necessary.

Minimum two years in a food industry with experience of HACCP systems. Previous in-flight catering experience is desirable.
About Etihad Airways
Etihad Airways, the national airline of the UAE, was formed in 2003 to bring "Abu Dhabi to the World". Over the years, we have grown into Etihad Aviation Group, a diversified global aviation and travel company, which is one of the world's most acclaimed industry brands.
Our airline flies to over 84 destinations with a fleet of over 100 Airbus and Boeing aircraft, serving 18.6 million passengers a year and carrying 682,000 tonnes of cargo in 2018.