SAP Administrator, Warehouse Management Solutions
SAP Administrator, Warehouse Management Solutions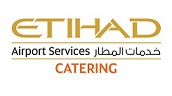 Synopsis
Ensure overall responsibility and efficiency in all warehouse (WMS) related work on SAP of the department.
Accountabilities
Experience in Warehouse & Material Management.
Capture SAP reservations raised by all internal users and prepare pick list
Prepare document for internal and external delivery
Keep booking of SAP reservations up to date
Prepare inventory report for cycle count and month-end inventory
Ensure that the systems and procedures of the section followed strictly and strictly abide and follow the rules and regulation laid down by the company.
Carry out duties and instructions as directed by the section Supervisor on day to day basis.
Carry out duties and instructions as directed by the company to improve the overall performance of the department
Education & Experience
Qualification & Education:
Secondary education with minimum 3 years' experience or a Degree with 2 years' experience
Experience:
A minimum of two years' experience in Admin position within a similar role preferably in inflight catering.
Training & Knowledge:
Ability to fully communicate and converse in English, Hindi is desirable but not essential.  Candidate must have good computer literacy knowledge.
Leadership skills
 
About Etihad Airways
Etihad Airways, the national airline of the UAE, was formed in 2003 and quickly went on to become one of the world's leading airlines. From its home in Abu Dhabi, Etihad flies to passenger and cargo destinations in the Middle East, Africa, Europe, Asia, Australia and North America. Together with Etihad's codeshare partners, Etihad's network offers access to hundreds of international destinations. In recent years, Etihad has received numerous awards for its superior service and products, cargo offering, loyalty programme and more. Etihad is recognised as one of the world's leading airlines in response to COVID-19 and was the first airline in the world to fully vaccinate its crew on board.
Etihad sees tackling the climate crisis as the most important issue of our time, and through strategic partnerships with major global aviation brands and OEMs, Etihad is relentless in its pursuit of industry decarbonisation.
To learn more, visit etihad.com
.