Schedules Planning Analyst
Schedules Planning Analyst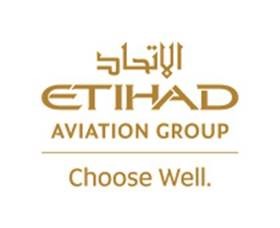 Synopsis
Support the process to development and deliver an economically and operationally optimized passenger and cargo schedule and ensure timely and accurate publication of operating and marketing flight schedules. The process ensures that the output is aligned to the broader Etihad Aviation Group's strategy
Accountabilities
Support the schedule delivery/development process for the following key deliverables

Short-term (current IATA season) that includes close in re-fleeting, ongoing capacity optimisation, operational integrity maintained, on time performance targets are delivered

Long-term (6-12 months) that includes supporting network/commercial requests to maximise profitability and working with key operational stakeholders to ensure operational compliance

Recommend initiatives/changes to management as part of continual capacity optimisation 

Support the annual budget schedule and 5 and 10 year schedule development process

Develop key reports and manage and support regular meetings with operations to ensure complete transparency through the seasonal stakeholder deck and monthly operational meetings

Ongoing coordination/communication with key stakeholders in the business that includes Network planning, Revenue Management, Alliances & Partnerships, Operations, Government Affairs, Finance and Corporate Communications

Support the continual enhancement of Etihad's slot portfolio

Support ad-hoc charter requests that add value and do not compromise the Etihad operation
Education & Experience
• At least 2 years schedules planning experience with a reputable airline and with proven ability in developing, presenting and supporting business cases, managing staff and managing projects with a high degree of interaction and communication with all levels in the organization.
•     Bachelor's degree in Finance /Business Planning/Analytics or similar discipline
About Etihad Airways
Etihad Airways, the national airline of the UAE, was formed in 2003 and quickly went on to become one of the world's leading airlines. From its home in Abu Dhabi, Etihad flies to passenger and cargo destinations in the Middle East, Africa, Europe, Asia, Australia and North America. Together with Etihad's codeshare partners, Etihad's network offers access to hundreds of international destinations. In recent years, Etihad has received numerous awards for its superior service and products, cargo offering, loyalty programme and more. Etihad is recognised as one of the world's leading airlines in response to COVID-19 and was the first airline in the world to fully vaccinate its crew on board.
Etihad sees tackling the climate crisis as the most important issue of our time, and through strategic partnerships with major global aviation brands and OEMs, Etihad is relentless in its pursuit of industry decarbonisation.
To learn more, visit etihad.com