Senior Manager, MRO Supply Chain
Senior Manager, MRO Supply Chain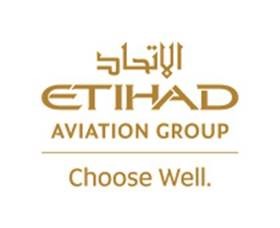 Synopsis
Responsible to manage company and customer procurement functions and processes for both aircraft & commercial related material & services, to plan all consumable & expandable materials and to oversee all Logistics operations.
Accountabilities
Accountable to manage and develop the EYEng material planning team to ensure the availability of C&E spares for all aircraft and component maintenance activities

Accountable to maintain the aircraft material inventory at agreed target levels and identify for disposal any potential surplus or shelf life material. Iinterfacing with other departments to ensure the procurement activities are met in a cost effective and efficient manner.

Develop strategic relationship with suppliers and manage vendor performance, negotiating for advantageous pricing & service levels, agreeing and monitoring performance correction programs where necessary. 

Responsible to manage the tender process, consignment contracts, surplus sales, both International & Local purchasing (Technical and Commercial) procurement to company standards.

Responsible to manage all resources used in stores receiving, warehousing, component control centre and dispatch to support 24/7 operations from our bonded store and to company KPI's 

Ensure all storage is maintained to the standards as outlined by the regulatory authorities 

Responsible to maintain all vendor approvals in efficient and timely manner

Responsible to ensure the material planning, procurement & Logistics group maintain compliance with EYEng quality, code of conduct, SH&E regulations, airworthiness regulation requirements and the TPM.


 
Education & Experience
Business related University Degree or equivalent job related experience is required.

Minimum ten (10) years' work experience with at least seven (7) years in a Management role in an aviation related Supply Chain organization.

Must be able to demonstrate a sound knowledge in aviation Procurement, Logistics and Material Planning activities and Managing people
About Etihad Airways
Etihad Airways, the national airline of the UAE, was formed in 2003 to bring "Abu Dhabi to the World". Over the years, we have grown into Etihad Aviation Group, a diversified global aviation and travel company, which is one of the world's most acclaimed industry brands.
Our airline flies to over 84 destinations with a fleet of over 100 Airbus and Boeing aircraft, serving 18.6 million passengers a year and carrying 682,000 tonnes of cargo in 2018.