Date: 08-Jan-2019
Location: Abu Dhabi, United Arab Emirates
Company: Etihad Airways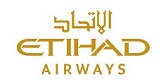 Reporting to the SVP Operations the Senior Manager Operations Efficiency is responsible for managing Etihad's Fuel & Operations Efficiency Program including:
Develop, implement and track initiatives to achieve the agreed operations cost reduction targets set annually.
Effectively manage the Fuel & Operations Efficiency team to achieve the agreed objectives.
Oversees the administration and enhancement of the Fuel Management Information System.
Facilitate monthly status meetings including status reporting on initiatives and KPIs.

SPECIFIC RESPONSIBILITIES


Responsible for the program that will deliver the agreed saving target between finance and operations during the budgeting period. Saving targets will be in the range of 1% - 2% of the yearly total fuel budget.
Responsible for developing and implementing the daily operations business strategy in regards to the FMIS; Fuel Management Information System.Management of the FMIS day to day business support and infrastructure requirements, leading the team of direct report specialists to deliver cost savings and efficiencies in accordance with the department's business plans.
Evaluate and produce business cases, conduct RFIs and RFPs, related to Fuel & Operations Efficiency and justify the cost benefit of the system proposed. Program implementation and Project management and introduction of planned technology, including commercial negotiation with the supplier.Responsible for the supplier management, development, and implementation of Service Level Agreements and suppliers KPI's.
Cross Department communication / training / follow up. Single point of contact for all internal EY Fuel & Operations Efficiency communication.
Attends and presents results, trends and potentials, to the FESC. Opens and maintains communication channels with all executive Stakeholders.
Coordinates, manages and lead, direct reports: Ops Efficiency Managers on their range of support and responsibilities. Plan, direct & inspect Direct Report performance.
Monitor, analyze and communicate actual Results vs. Plan and follows up on accountability levels, awards, recognition, newsletter articles, training, etc.
Represent Etihad Airways in local and international events, meetings, seminars, work groups and trainings.
Ensures projects are delivered on time and within budget. Supports Fuel Budget planning with Finance team and monitors forecasting vs actual.
Develop, communicate and coordinate Pilot Training Program and Pilot Engagement Program.

EDUCATION & EXPERIENCE


Minimum requirement is Bachelor Degree in Business, Finance or Engineering.
6+ years in Management & Leadership Roles
3+ years of Airline Operations Management.
4+ years of Fuel Efficiency Program Management.
2+ years experience coordinating, supporting & implementing business processes.
Proven track record of managing teams, developing business, effective suppliers, contractors & commercial relationships.

TRAINING & KNOWLEDGE


Operations research management courses
Excellent written and verbal communication skills
High computer literacy
Strategic planning and project management skills
Presentation and negotiation skills

About Etihad Airways

Etihad Airways, the national airline of the UAE, was formed in 2003 to bring "Abu Dhabi to the World". Over the years, we have grown into Etihad Aviation Group, a diversified global aviation and travel company, which is one of the world's most acclaimed industry brands.

Our airline flies to over 90 destinations with a fleet of 110 Airbus and Boeing aircraft, serving 18.6 million passengers a year and carrying 580,000 tonnes of cargo in 2017. We are honoured to have received many awards for our service and products, cargo offering, loyalty programme, training and Maintenance, Repair and Overhaul (MRO) service, in recent years. The group is made up of seven business divisions – Operations, Commercial, Maintenance, Repair & Overhaul (MRO), Human Resources, Finance, Support Services and Transformation.
Apply now »