Senior Manager, E-Commerce
Senior Manager, E-Commerce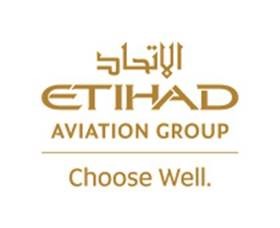 Synopsis
It's an exciting time to work for Etihad Airways; we've grown from a national carrier to a global aviation group, transforming the industry through creativity and innovation.  
With a diversified portfolio of products and services, we care about delivering outstanding travel experiences and ensuring that Etihad is always a choice well made. We do this by leading with thoughtfulness, seeking excellence in everything we do, promoting greater wellness and sustainability for all, and working together to shape the future of aviation. 
If you're an airline or travel eCommerce professional who would like to lead and grow your career further in a dynamic environment built on collaboration, wellness and trust – we invite you to apply.  

As Senior Manager, eCommerce you will lead several ecommerce teams responsible for the operational performance of booking channels and self-service flows across all of Etihad's digital platforms. Responsible for improvements in booking engine conversion rate and higher self-service adoption rate with the objective to increase Etihad's digital revenue contribution.
Accountabilities
•    Commercial/budget accountability for sales on digital channel (multi-hundred million USD per year). Driving sales and channel mix towards digital is  a key objective
•    Accountable for providing business requirements and defining the future state of Etihad's digital transaction platforms, working primarily with Product and Experience Design teams to ensure new platforms meets business requirements and support Etihad's strategy of improving digital contribution and self service adoption rates
•    Accountable business owner for day to day activities on existing online platforms including managing the transition of new functionality/enhancements being delivered as part of the ongoing digital transformation project 
•    Leads prioritisations of enhancements delivered through monthly digital releases on digital platforms to increase revenue by improving conversion rates, while ensuring regulatory/legal compliance
•    Manage ecommerce teams working on various booking engine tools required to maintain existing platforms and support revenue generating initiatives on direct channels (Closed user group set up, Online promotions etc)
•    Prioritize the delivery of bug fixes, enhancements and new releases on Etihad's existing online platforms in collaboration with other departments including Technology & Innovation, Digital 2020, Guest Experience, Revenue Management and Commercial
•    Manage resources responsible for user acceptance testing and ensure all releases deployed on Etihad's online platforms are based on agreed user requirements and meet Etihad's business needs
•    Responsible for optimization of payment solutions on web and mobile platforms, with emphasis on adding new payment methods and increasing overall payment conversion rate
Education & Experience
•    Bachelor's degree in Information Technology, Computer Science, Business Administration or related field
•    8+ years in a digital product management role 
•    eCommerce experience within the aviation and or Online Travel Agency industry with ideally additional complimentary functions such as  Sales, Commercial with exposure to web oriented technology and web analytics.
About Etihad Airways
Etihad Airways, the national airline of the UAE, was formed in 2003 and quickly went on to become one of the world's leading airlines. From its home in Abu Dhabi, Etihad flies to passenger and cargo destinations in the Middle East, Africa, Europe, Asia, Australia and North America. Together with Etihad's codeshare partners, Etihad's network offers access to hundreds of international destinations. In recent years, Etihad has received numerous awards for its superior service and products, cargo offering, loyalty programme and more. Etihad is recognised as one of the world's leading airlines in response to COVID-19 and was the first airline in the world to fully vaccinate its crew on board.
Etihad sees tackling the climate crisis as the most important issue of our time, and through strategic partnerships with major global aviation brands and OEMs, Etihad is relentless in its pursuit of industry decarbonisation.
To learn more, visit etihad.com