Send me alerts every days
Senior Manager Treasury Middle Office
Senior Manager Treasury Middle Office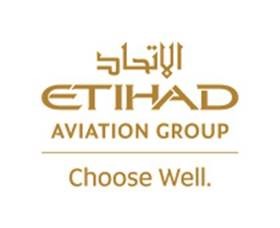 The TMO Senior Manager role will lead all Risk, Compliance, Change Control, and Reporting functions across the EAG Treasury activities, leveraging the use of best in class systems, delivering consistent high-quality reporting, and maintaining strong governance through effective controls.
Accountabilities
• Ownership of all Treasury Systems (banking, TMS and dealing), leading ongoing development and responsible for processes such as master data management, and pricing and valuation
• Design, prepare and distribute all daily, weekly, monthly and quarterly Treasury reports for senior management and executives, adding quantitative and qualitative analysis where necessary
• Ensure ongoing compliance with all relevant policy limits, procedural controls and regulations, monitoring market changes where necessary
• Investigation and resolution of control issues throughout the operations of Treasury department, including creation and implementation of new controls and processes
• Responsible for driving the new products process for Treasury as required
• Manage all Group Treasury aspects of internal and external audit
Education & Experience
• Bachelor's degree from a leading undergraduate institution in the field of finance. Formal certification from the ACT, ACI, CFA, ICAA, GARP, or an MBA in Finance is desirable.
• A minimum of 10 years' experience within banking, a big 4 accounting firm, or the Treasury function of a large corporate. Must have experience of leading a team, implementing change, and conversant with financial risk. Excellent attention to detail with strong analytical and quantitative skills.
About Etihad Airways
Etihad Airways, the national airline of the UAE, was formed in 2003 to bring "Abu Dhabi to the World". Over the years, we have grown into Etihad Aviation Group, a diversified global aviation and travel company, which is one of the world's most acclaimed industry brands.
Our airline flies to over 84 destinations with a fleet of over 100 Airbus and Boeing aircraft, serving 18.6 million passengers a year and carrying 682,000 tonnes of cargo in 2018.