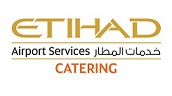 Synopsis
Responsible for all food production and manages all kitchen staff for Lounges. Ensures efficient and effective production of all meals to budget, controlling food and labor costs through effective use of menu specifications, staff training and planning, and monitoring of hygienic and safety norms.
Accountabilities
• Schedules and coordinates the work of chefs, cooks and other kitchen employees including stewards in the lounges to assure that food preparation is economical and technically correct and within budgeted labor cost goals.
• Ensures proper staffing for maximum productivity and high standards of quality; controls food and payroll costs to achieve maximum profitability.
• Evaluates food products to assure that quality standards are consistently attained.
• Execute the culinary process steps and menu design for First Class and Business buffets while adhering to deadlines, cost targets, and interface with procurement and costing
• Interacts with food and beverage management to assure that food production consistently exceeds the expectations of passengers and guests.
• Plan, organize and execute training for Chef De Partie's and culinary personnel. Safeguards all food preparation employees by implementing training to increase their knowledge about safety, sanitation and accident prevention principles
• Ensures that high standards of sanitation, cleanliness and safety are maintained throughout all kitchen areas at all times by promoting Health & Safety, Hygiene, Quality and Security Awareness.

Education & Experience
• Holder of a degree from recognized Culinary School
• Min 12 years' experience in 5 star Hotel or Restaurant Kitchen Production on supervisory level

About Etihad Airways
Etihad Airways, the national airline of the UAE, was formed in 2003 to bring "Abu Dhabi to the World". Over the years, we have grown into Etihad Aviation Group, a diversified global aviation and travel company, which is one of the world's most acclaimed industry brands.
Our airline flies to over 84 destinations with a fleet of over 100 Airbus and Boeing aircraft, serving 18.6 million passengers a year and carrying 682,000 tonnes of cargo in 2018.