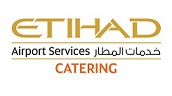 Synopsis
• Assists all Cooks and Chefs in hygiene process according to all Health, Safety and Hygiene Instructions.
Accountabilities
• Reporting to Hygiene Shift Leader and Team Leader Hygiene with instruction from Kitchen Staff. To report on duty punctually according to the duty roster and at all times be mindful of his / her personal appearance and grooming.
• Ensures that high standards of sanitation, cleanliness and safety are maintained throughout all kitchen areas at all times by following basic HACCP and Safety Rules in Production
• Following Instructions from Superiors and Hygiene Supervisor 
• Reports faults to Hygiene Shift Leader. Learns the fire and safety precautions and in particular those concerning the machinery and equipment used in the dishwashing and kitchen areas. Learns how to operate the kitchen fire fighting equipment. Uses cleaning materials and chemicals in a proper and economical manner.
• Dishwashing Process: Cleans, washes, dries and polishes all items processed through the dishwashing area, using the machinery, equipment and products provided. Returns cleaned items to respective areas. Ensures proper handling of all items, machinery and equipment.
• Cleaning Kitchen, Fixtures, Equipment: Cleans Kitchen including floors and walls as directed. Cleans refrigerators, cupboards, hot plates and other equipment as directed
 
Education & Experience
• Experience in Hotel or Catering Business is an advantage
About Etihad Airways
Etihad Airways, the national airline of the UAE, was formed in 2003 to bring "Abu Dhabi to the World". Over the years, we have grown into Etihad Aviation Group, a diversified global aviation and travel company, which is one of the world's most acclaimed industry brands.
Our airline flies to over 84 destinations with a fleet of over 100 Airbus and Boeing aircraft, serving 18.6 million passengers a year and carrying 682,000 tonnes of cargo in 2018.