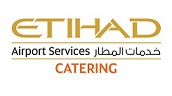 Synopsis
To control inventory, oversee daily tasks and processes and organize small teams within specific areas of Stores operation. To ensure that information relating to the performance of the work is clearly communicated to the team and effectively employed.
Accountabilities
Actively support the ordering personnel within the department in monitoring inventory and current consumption of stock items. Ensure that the established processes are applied for the receipt of goods into Stores, issue, decant and delivery of the same. Regularly review stock held and product consumption and feed back to the Stores ordering team in the event of any sudden or unexpected changes in use. Feed back in a timely manner to the Stores ordering team regarding any inventory item that has reached low levels of stock on hand.  
Lead and direct small teams within the department in the performance of daily tasks and processes. Communicate clearly expectations related to productivity, method, quality, safety, hygiene and all other relevant criteria. Regularly liaise with and feed back to the Stores leadership team, of any problems encountered in the operation.  
Maintain Stores areas to the high standards demanded of the operation. Ensure that Stores areas are kept clean, that equipment is safe for use and well maintained. Ensure that Stores personnel are working safely, operating machinery provided in the correct way and that stock is rotated, stored neatly and does not create a safety hazard. Ensure that stock is regularly checked and monitored for product expiry and that First in First Out rotation is being maintained. 
Ensure that all stock transactions are accurately maintained. That system inventory matches physical stock on hand and that all receipts and issues of inventory items are captured on the ERP operating system. 
Provide cover and support as required, in all areas of the daily operation within the department.
Ensure that all necessary documentation to support Stores processes – stock control, hygiene, accounts, internal controls and all other relevant documentation, is accurately completed and that records are well maintained for the required period of time.     
Education & Experience
Completion of formal secondary education and ideally additional qualifications and training in a related field. English proficiency required.

A minimum of 3 years industry experience in airlines inventory, Bonded and food warehousing, experience in working in Freezers and Chillers, experience in driving a forklift (with license)

 

Working knowledge of  Microsoft Office,  Outlook, Excel and Word required. Experience working with ERP/Inventory software/SAP is mandatory.
About Etihad Airways
Etihad Airways, the national airline of the UAE, was formed in 2003 and quickly went on to become one of the world's leading airlines. From its home in Abu Dhabi, Etihad flies to passenger and cargo destinations in the Middle East, Africa, Europe, Asia, Australia and North America. Together with Etihad's codeshare partners, Etihad's network offers access to hundreds of international destinations. In recent years, Etihad has received numerous awards for its superior service and products, cargo offering, loyalty programme and more. Etihad is recognised as one of the world's leading airlines in response to COVID-19 and was the first airline in the world to fully vaccinate its crew on board.
Etihad sees tackling the climate crisis as the most important issue of our time, and through strategic partnerships with major global aviation brands and OEMs, Etihad is relentless in its pursuit of industry decarbonisation.
To learn more, visit etihad.com
.