Team Leader, Airline Stores and Amenities
Team Leader, Airline Stores and Amenities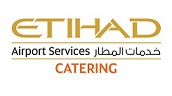 Synopsis
The role holder is to supervise and oversee a dedicated team ensuring that work activities that are laid down, procedures and service standards are met, maintained and carried out. You have to assist the Team Supervisor and to continuously improve and develop the overall standards of the operations.
Accountabilities
1    Support Team Supervisor & departmental leadership in leading, mentoring and directing small team in performance of daily tasks and processes. Communicate clearly expectations related to safety, food safety, productivity, method, quality, safety, hygiene and all other relevant criteria to hold people accountable for their performance and compliance.
2    Provide cover and support to Store Keepers, Catering Assistant in the daily operation in all areas of department as required, to ensure that operation is working effectively, efficiently to all expected departmental with all relevant stakeholders internal or external all other relevant KPI's.
3    Responsible to plan a workload throughout the shift to allow for any identified unscheduled work and assists the team supervisor in training staff to ensures staff are discipline and reports any unacceptable behavior to higher management.
4    Responsible for the performance of a dedicated team ensuring all standard and specifications are met in line with departmental KPIs.
5    Responsible for overseeing the full implementation of instructions and processes within defined area of responsibility ensuring that daily work schedules are completed in line with hours and flight activity, providing shift reports to line manager.
6    Update of records and paperwork to ensure that all manuals and airline documentation is up to date with latest amendments and changes.  Ensure that due diligence paperwork and checks are completed and any necessary corrective action is followed up. 
7    Ensure that company equipment and property is valued, maintained and looked after and any malfunctions are reported and followed up immediately.
8    Ensure that quality checks and regular inspections on final products are in place and documented to ensure that standards are met.
9    Support and guidance are demonstrated where necessary through leadership values to nurture and mould teams within the section. 
10    Co-ordinate with all internal production and operational departments. Dedicated communication through notice boards and team briefs to teams to ensure that feedback, follow up and direction is given where required.
11    Prevent and where necessary, report, the misuse and breakage of airline equipments and company properties.
Education & Experience
•    A minimum of secondary level education.
•    A minimum of 2-3 years' experience within an inflight catering company as senior catering or team leader position within a similar industry.
About Etihad Airways
Etihad Airways, the national airline of the UAE, was formed in 2003 and quickly went on to become one of the world's leading airlines. From its home in Abu Dhabi, Etihad flies to passenger and cargo destinations in the Middle East, Africa, Europe, Asia, Australia and North America. Together with Etihad's codeshare partners, Etihad's network offers access to hundreds of international destinations. In recent years, Etihad has received numerous awards for its superior service and products, cargo offering, loyalty programme and more. Etihad is recognised as one of the world's leading airlines in response to COVID-19 and was the first airline in the world to fully vaccinate its crew on board.
Etihad sees tackling the climate crisis as the most important issue of our time, and through strategic partnerships with major global aviation brands and OEMs, Etihad is relentless in its pursuit of industry decarbonisation.
To learn more, visit etihad.com
.