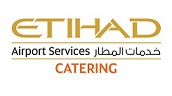 Synopsis
To effectively supervise of all functions across stores and amenities department.  Continuously improve and develop overall standards in the departmental sections.  Key involvement and participation relating to - cost, service, people and compliance
Accountabilities
1    Ensure all targeted KPIs in relation to services and on time performance are met by the department
2    Assign and allocate work to all levels of direct reports to ensure that the work accomplished is as per the work schedule and specification. 
3    Supervise the work assigned to the staff to ensure that those standards required by the airlines are strictly adhered to. Organize, handle and arrange airline / company material supplies as per requirements. Ensure staff roster coverage for the operation according to work schedule, operational needs and budgetary requirements
4    Ensure availability of all items and necessary stock at all times including the accurate and timely accounting for all inventory process.
5    Maintain accurate records and documentation as per the instructions laid down by departmental head / company.
6    Ensure compliance of all functions within the department, Guide, develop, motivate and support subordinate employees within the HR policy.
Education & Experience
•    Qualification & Education: 10+2 or a Minimum three years' experience in a similar role Fluency in spoken and Written English 
•    Experience: Minimum of 3 years working in similar job role
About Etihad Airways
Etihad Airways, the national airline of the UAE, was formed in 2003 to bring "Abu Dhabi to the World". Over the years, we have grown into Etihad Aviation Group, a diversified global aviation and travel company, which is one of the world's most acclaimed industry brands.
Our airline flies to over 84 destinations with a fleet of over 100 Airbus and Boeing aircraft, serving 18.6 million passengers a year and carrying 682,000 tonnes of cargo in 2018.