Cargo Supervisor - Chicago
Cargo Supervisor - Chicago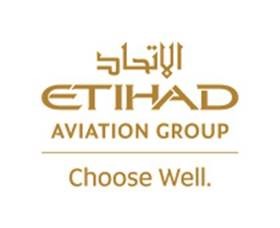 Synopsis
It's an exciting time to work for Etihad Airways; we've grown from a national carrier to a global aviation group, transforming the industry through creativity and innovation.  
With a diversified portfolio of products and services, we care about delivering outstanding travel experiences and ensuring that Etihad is always a choice well made. We do this by leading with thoughtfulness, seeking excellence in everything we do, promoting greater wellness and sustainability for all, and working together to shape the future of aviation. 

If you have a background in the Air Cargo industry, Freighter operations or Ramp Operations in a Supervisory capacity and would like to grow your career in a dynamic environment built on collaboration, wellness and trust – we invite you to apply.  
In this role you will significantly contribute to Etihad Cargo's overall strategy by coordinating a team of ground handling agents to ensure a wide range of airport operations are handled smoothly and effectively.
Accountabilities
SPECIFIC RESPONSIBILITIES
Supervise airport resources and equipment utilization to ensure the efficient and timely execution of operations according with working instructions, safety procedures and policies
Coordinate, control and supervise handling and network operations to ensure compliance with regulations and safety standards
Provide to the team clear operating instructions to ensure activities are timely executed in compliance with regulations and procedures
Manage, coordinate and monitor timeliness and accuracy of operations to ensure alignment with KPIs and external / internal regulations
Monitor and coordinate Etihad Airways' and other airlines' turnaround operations to improve the On Time Performance of the HUB station and ensure compliance with regulations
Monitor and overview extraordinary loading operations, to ensure execution is compliant with regulations and carriers procedures
Conduct briefing and de-briefing sessions on assigned activities to identify and provide advice on areas of improvement
Education & Experience
EDUCATION and EXPERIENCE
4+ years of experience within Air Cargo.
2+ years of experience supervising in freighter/ramp operations.
Bachelor's degree in relevant field
About Etihad Airways
Etihad Airways, the national airline of the UAE, was formed in 2003 and quickly went on to become one of the world's leading airlines. From its home in Abu Dhabi, Etihad flies to passenger and cargo destinations in the Middle East, Africa, Europe, Asia, Australia and North America. Together with Etihad's codeshare partners, Etihad's network offers access to hundreds of international destinations. In recent years, Etihad has received numerous awards for its superior service and products, cargo offering, loyalty programme and more. Etihad is recognised as one of the world's leading airlines in response to COVID-19 and was the first airline in the world to fully vaccinate its crew on board.
Etihad sees tackling the climate crisis as the most important issue of our time, and through strategic partnerships with major global aviation brands and OEMs, Etihad is relentless in its pursuit of industry decarbonisation.
To learn more, visit etihad.com