Date: 23-May-2019
Location: United Arab Emirates
Company: Etihad Airways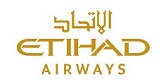 Etihad Aviation Group is a transforming business; as a young and ambitious airline, our focus is on innovation and on making Etihad truly an airline of choice for our guests around the world. As such, we are seeking talented and committed individuals, who are driven by a desire to deliver a world-class product and exceptional customer service.
We are pleased to announce an incredibly exciting opportunity to join the Fleet Engineering team at Engineer level. The Technical Representative 's primary role is to review all estimates/ invoices presented to Etihad Airways by 3rd party Maintenance facilities. Also, the Tech Rep will be the primary focal point of Cost control issues with the contracted MRO, ensuring MRO presented task man hours & material invoices are reviewed to ensure they are justified and efficient.

SPECIFIC RESPONSIBILITIES

To ensure all maintenance event related costs are accurately charged to Etihad Airways by being fully conversant with all contractual conditions between Etihad Airways & MRO and apply these conditions to each pre-approval for costs and invoice iaw with the Joint Procedures Manual.
Monitors & assess each maintenance visit stage in regards to agreed work package, over & above works & materials used for entire visit until completion, including Base checks, Engine QEC visits, Landing Gear overhaul scrap, components and repairables at MRO's scrap review, identifying salvage parts that can be repaired. Negotiate with the MRO for mutually agreeable charges for over & above works. Monitor QEC events and approve cross robberies in liaison with sec and other EY departments. Approve all invoices submitted to Etihad Airways for work completed by the MRO.
Monitor and assess loan materials in liaison with EYEng, ensure prompt return of loan items and ensure the ordering of materials is monitored to reduce AOG demand costs.
Identify top issues with the invoice either for clarity or challenging and create an action plan with the MRO to resolve before signing of the invoice within the time limits set in the Joint Procedures Manual. Identify trends that may affect charges in the invoice and recommend action plans.
Liaise with Management team from all stakeholders to ensure targets are achieved and all over & above man hour+ materials charges are controlled and accurate. Develop the project cost control database and procedures to enable timely agreement of maintenance event invoices in accordance with the Joint Procedures Manual in place. Recommend contractual terms for inclusion in liaison with Etihad Airways departments.
Maintain a positive working relationship with the MRO.
Collect and compile progress and cost data, and develop reports for review by Etihad Airways Management. Provides monthly reports, guidance and awareness to Team Lead Representative Engineer to support reduction in costs/ invoices at source. Initiates warranty claims on behalf of Etihad Airways and identify insurance claims.
Provide data in investigations for Quality Lapses and support remedies in accordance with company procedures.
Perform other duties that may be assigned to them by the Team Lead Representative Engineer or management team. Deputise for the Team Lead Representative Engineer during their absences.
EDUCATION & EXPERIENCE
5 years' experience in the role of Technical Representative / Liaison Engineer/ Certifying Engineer.
Minimum 10 years aviation industry experience, including at least 3 years of within the area of Budget and Cost control.
Bachelors in Aircraft Engineering.
Expert knowledge on aircraft engineering and project management
TRAINING & SKILLS
Ability to expedite tasks in a firm and diplomatic manner being able to exercise appropriate discretion and manage commercially sensitive data.
Excellent written and verbal communication in English.
Excellent in negotiations.
High level of proficiency in computer literacy, in particular, Office Suit.
About Etihad Aviation Group
Headquartered in Abu Dhabi, the Etihad Aviation Group is a diversified global aviation and travel group with a business model driven by partnership and an innovative approach to growth. Etihad Aviation Group comprises five business divisions – Etihad Airways, the national airline of the United Arab Emirates; Etihad Airways Engineering; Etihad Airport Services; Hala Group; and Airline Equity Partners. For more information, please visit: etihad.com.
About Etihad Airways
From its Abu Dhabi base, Etihad Airways flies to 100 international passenger and cargo destinations with its fleet of 115 Airbus and Boeing aircraft. Etihad Airways, the national airline of the United Arab Emirates, was established by Royal (Emiri) Decree in July 2003, and in 2017 carried 18.6 million passengers. For more information, please visit: etihad.com, follow @EtihadAirways on Twitter and join Etihad Airways on Facebook.
Apply now »