Date: 11-Mar-2019
Location: United Arab Emirates
Company: Etihad Airways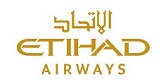 Reporting to the Manager Cargo iQ & Data Integrity the role is based locally with the responsibility to analyze and interpret data, create meaningful reports presenting information, which allow to improve Etihad's cargo operation. Further this role will support the implementation of IATA cargo initiatives (e.g. Cargo iQ, e-AWB, etc.)..This role will work closely with the Manager Cargo iQ & Data Integrity and the Regional Cargo Delivery team to ensure trends are identified and action plans developed to achieve operational targets.

SPECIFIC RESPONSIBILITIES
Design, development and implementation of new BI Reports in MS Power BI
Analysis of cargo data to proactively identify issues and trends, included but not limited to CargoiQ data
Report data related issues and work with the relevant parties to develop and implement solutions
Administrate and generate Cargo BI Reports as per required frequency (e.g. weekly and monthly)
Work with the IT department, supporting the automation of reporting
Implementation of industry best practices with buy-in from all stakeholders
Establish and maintain close working relationships with stakeholders and act as a subject matter expert
Support internal and external stakeholders to implement IATA initiatives, including driving them to achieve the agreed objectives and schedules
Monitor and report the progress of IATA initiatives to management and external parties
Implement and enhance reports for reporting on IATA initiatives
Work closely with service providers to ensure services run smoothly and to source for new services
Prepare and provide training and transfer knowledge of IATA initiatives to internal and external parties
Respond to ad-hoc reporting requests from management and / or stakeholders
EDUCATION & EXPERIENCE
Educated to at least high school level, preferably diploma level in logistics, operations management or related discipline with acquired specialization in cargo handling operations,
At least 3 years of cargo operations experience.
TRAINING & KNOWLEDGE
Conversant in cargo handling processes, procedures and regulatory compliance
Excellent understanding of Business Intelligence (BI) concepts and prior experience designing and developing reports using BI tools (e.g. MS Power BI) mandatory
Excellent working knowledge of MS Word, Excel and PowerPoint (mandatory)
Able to analyse data to identify trends and issues
Understanding and experience of databases and SQL is favorable
Able to quickly comprehend complex technical concepts and business processes
Experienced in preparing training material and conducting training is favorable
Good written and verbal communication skills in English
Fluency in English and Arabic an advantage
Understanding of cargo messaging standards
Appreciation of current IATA cargo initiatives (e.g. e-AWB, Cargo iQ)
Experienced on using Cargo handling systems (e.g. CargoSpot, iCargo) would be favorable
About Etihad Airways
Etihad Airways, the national airline of the UAE, was formed in 2003 to bring "Abu Dhabi to the World". Over the years, we have grown into Etihad Aviation Group, a diversified global aviation and travel company, which is one of the world's most acclaimed industry brands.
Our airline flies to over 90 destinations with a fleet of 110 Airbus and Boeing aircraft, serving 18.6 million passengers a year and carrying 580,000 tonnes of cargo in 2017. We are honoured to have received many awards for our service and products, cargo offering, loyalty programme, training and Maintenance, Repair and Overhaul (MRO) service, in recent years. The group is made up of seven business divisions – Operations, Commercial, Maintenance, Repair & Overhaul (MRO), Human Resources, Finance, Support Services and Transformation.
Apply now »