Sales Representative - Dubai
Sales Representative - Dubai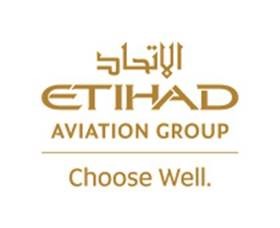 Synopsis
To sustain and increase market share within the assigned agency portfolio budgets through focused sales and marketing activities
Accountabilities
•    Sustain / Increase market share through existing and new migrated accounts 
•    Manage Costs through Smart planning and negotiation to achieve low average incentive rates therefore increase profitability of the company
•    Monitor, prepare Business Case to manage existing and new prospect accounts as required
•    Organize, plan, and execute to achieve sales and marketing objectives of the company
•    Accountable for targeting of suspects, prospects and customers and liaising with other departments (Marketing, Products …) to ensure that the go-to-market strategy per segment is fully leveraged. 
•    Build, develop and maintain relationships with customer's key decision-makers to develop opportunities, maintain, and grow business in the territory or assigned portfolio
•    Responsible for the interaction and alignment between the sales force and all other departments and the levels of service and support provided by these departments to sales.
Education & Experience
•    Business Course graduate with specialization in Sales & Marketing.
•    At least 4 years in a sales or account management role that has included hands-on experience of managing most steps of the sales cycle from targeting through proposing to closing. An experience of working in an analytical / planning / sales support role is highly recommended
About Etihad Airways
Etihad Airways, the national airline of the UAE, was formed in 2003 to bring "Abu Dhabi to the World". Over the years, we have grown into Etihad Aviation Group, a diversified global aviation and travel company, which is one of the world's most acclaimed industry brands.
Our airline flies to over 84 destinations with a fleet of over 100 Airbus and Boeing aircraft, serving 18.6 million passengers a year and carrying 682,000 tonnes of cargo in 2018.