Duty Supervisor - Barcelona
Duty Supervisor - Barcelona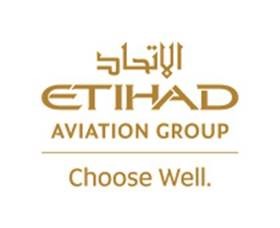 Summary
Plan, direct and supervise the airport operation, overseeing team and service provider performance. Ensure financial, customer service, quality, safety and security objectives are delivered in accordance with all applicable safety, security, regulatory and company requirements and standards. Supervise all elements of operations while on duty.
Accountabilities
Oversee all passenger and aircraft handling operations on a shift basis, ensuring adherence to all arrival/departure checklists, brand requirements, company policy/procedures and regulatory requirements
Responsible for the effective management of safety and security outcomes on a shift basis through hazard identification, safety and compliance monitoring and reporting
Ensure all flight editing and special guest requirements are met, including but not limited to assessment, planning and coordination of VIP/MAAS, PRM and special category guests
Effectively liaise with Guest Control, Network Control and SOC to manage operational disruption recovery and reduce impact to guest service and operational integrity
Deliver, maintain and rehearse station emergency response plan, disruption planning, diversion/delay handling and business continuity plans
Responsible for on time performance on a shift basis including coordination, mitigation, accurate reporting and follow-up of delays
Airport ancillary sales promotion, coordination, process compliance monitoring and adherence to associated targets
Responsible for promotion, delivery, monitoring and reporting on customer service-related standards, including performance against associated KPIs
Ensuring adherence to local authority requirements, including but not limited to arrival/departure documentation and reporting.
Make day-to-day operational decisions to manage and mitigate operational safety and security-related risks on a shift basis at station level, through effective evaluation and decision-making based on conditions, hazards and threats
Identification and reporting of safety and security-related occurrences and hazards in accordance with company procedures and local regulations
Education & Experience
Degree level education desirable (A-level or baccalaureate equivalent) or relevant industry experience, with a demonstrable knowledge of frontline service delivery and communication skills. Previous exposure to highly pressured and multicultural environment in a supervisory role within a shift environment required
Minimum 5-7 years experience within airline  industry, with a relevant knowledge of aviation, travel industry and/or airport policies.
Role requires mature personality with outstanding communication skills, supervisory skills and passion to deliver service.
Role must balance guest-centric focus and corporate interest while maintaining highest safety and security standards and coordinating teams and service providers on shift
Proficiency in English and Spanish communicaiton
About Etihad Airways
Etihad Airways, the national airline of the UAE, was formed in 2003 to bring "Abu Dhabi to the World". Over the years, we have grown into Etihad Aviation Group, a diversified global aviation and travel company, which is one of the world's most acclaimed industry brands.
Our airline flies to over 84 destinations with a fleet of over 100 Airbus and Boeing aircraft, serving 18.6 million passengers a year and carrying 682,000 tonnes of cargo in 2018.