Location: 
Jeddah, SA, 1234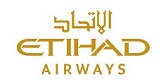 Synopsis
Lead, plan and direct the area airport operations, overseeing workforce development, financial, quality and operational mission and objectives, in accordance with agreed divisional safety, security and service standards.
Accountabilities
Setting and achievement of strategic standards to meet safety, security, financial, quality and operational objectives for the area operation - ensuring consistency, sustainability and excellence in their delivery across the area.

Establishment and ongoing management of a robust relationship with all internal and external stakeholders across all airports in the area, airline and handling partners, local authorities and service providers.

Effective leadership and management of the airports workforce within the area, driving employee engagement and a high performance culture that gives emphasis to leadership, empowerment, communication, quality, productivity and goal attainment.

Ensuring optimum utilisation of resources and delivery of staff development, performance management, mentoring, UAE National development and succession planning in line with company objectives.

Planning, promotion, delivery, monitoring and reporting on area and airport performance against short and long term financial and budget plans, ancillary and customer service targets, on time performance, KPIs and SPIs.

Driving best practices, improving and enhancing operations through ongoing identification, management and escalation of non-compliance or areas of improvement across safety, security, quality and operations.

Effective strategic planning, management and delivery of station start-ups/closures, changes of flight schedule, aircraft type, airport, terminal, service provider, facilities and infrastructure  in the area to ensure safe, secure, compliant operations in line with regulatory and company requirements, delivery against required guest service standards, company business plans and objectives.
Education & Experience
Degree level education desirable (A-level or baccalaureate equivalent) or relevant industry experience, with a demonstrable knowledge of global leadership, project management and business solutions skills. Previous regional or international exposure would be highly advantageous.

Minimum of 10-12 years of relevant experience in a leadership role or senior management capacity with exposure to global business best practice. Proven ability to lead and drive results and communicate internally and externally on a large scale across multiple channels.
About Etihad Airways
Etihad Airways, the national airline of the UAE, was formed in 2003 to bring "Abu Dhabi to the World". Over the years, we have grown into Etihad Aviation Group, a diversified global aviation and travel company, which is one of the world's most acclaimed industry brands.
Our airline flies to over 84 destinations with a fleet of over 100 Airbus and Boeing aircraft, serving 18.6 million passengers a year and carrying 682,000 tonnes of cargo in 2018.