Sales Support Administrator - Kuwait
Sales Support Administrator - Kuwait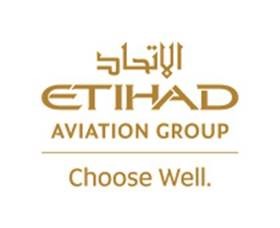 Synopsis
The role of the Sales Support Assistant is focused on three main areas: Contacting prospective and existing customers to sell Etihad products and services in line with the commercial strategy to generate quality revenue Providing analytical/administrative support to Sales Executives Supporting customers as per defined commercial strategy, process and policy Comply with all relevant safety, security, quality, health and environmental procedures to ensure a healthy and safe work environment
Accountabilities
SPECIFIC RESPONSIBILITIES


Conduct outbound sales activities to prospective and existing customers in line with the commercial strategy to drive incremental, quality revenue and improved load factors, recording all pertinent information using Salesforce according to established policies and procedures
Support the onboarding of new customers in line with established policies and procedures
Maintain accurate and up to date information on all existing and prospective customers in Salesforce according to established policies and procedures
Meet defined sales KPIs/SLAs
In support of Sales Executives collect, review and record sales, customer, market and competitor data and insights according to established policies
Receive, record and issues sales data according to established policies and procedures to ensure data accuracy and execution of transactions according to contractual Terms and Conditions Gather, review and update customers information to ensure the accuracy of master data in defined Etihad systems
Enter order and sales in the company's system to ensure the delivery of the right product and services at the correct price and with the proper discount level with outmost quality and efficiency.
Maintain promotional database by entering promotion details, regular and special prices and promotions to provide update information to sales force and ensure consistency of offered promotions
Collect, review and record sales, customer, market and competitor data and insights according to established policies and procedures to ensure data accuracy and execution of transactions according to contractual Terms and Conditions
Follow-up communication with internal and external stakeholders to ensure uninterrupted process flow and customer satisfaction to drive revenue performance.
Education & Experience
EDUCATION and EXPERIENCE
Educated to high school diploma level or higher
2 years of airline industry experience using GDS and other airline systems
Strong commercial analytical skills
Knowledge of pricing and market research





 
TRAINING and KNOWLEDGE





 
Adequate on the job training.
Sound commercial understanding
Awareness of air cargo and its business drivers
Ability to communicate effectively with, and influence, all levels of staff, management and external stakeholders and customers, both verbally and in writing, on a commercial level.
Ability to effectively prioritise and execute tasks in a high-pressure environment
Highly motivated self-starter able to work to deadlines and under limited supervision
A very good knowledge and awareness of customer base
Ability to interact with senior management in customer organizations
Experience in interacting and work with diverse cultures
Computer literacy including ability to type and capture data efficiently and accurately.
Languages fluent written and spoken English essential, written and spoken local language essential
About Etihad Airways
Etihad Airways, the national airline of the UAE, was formed in 2003 to bring "Abu Dhabi to the World". Over the years, we have grown into Etihad Aviation Group, a diversified global aviation and travel company, which is one of the world's most acclaimed industry brands.
Our airline flies to over 84 destinations with a fleet of over 100 Airbus and Boeing aircraft, serving 18.6 million passengers a year and carrying 682,000 tonnes of cargo in 2018.