Date: 09-Jan-2019
Location: United Arab Emirates
Company: Etihad Airways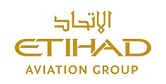 The purpose of this role is to answer questions around business performance based on the OGSM scorecard framework. Analysis will include insights on best practice KPIs, benchmarks and analysis to improve and calibrate target setting for metrics. The jobholder will analyze trends, patterns report on deviations in business performance. Together with the engagement manager team as well as the business he will propose mitigation actions and point out areas of improvement. He will work closely with the engagement and data teams, however stay as much out of the standard reporting cycle as possible to be able to take a distant view on the results.

SPECIFIC RESPONSIBILITIES
Provide analysis on trends in scorecard data, risk profile and interconnected risks across divisions and EAG
Provide mitigation plans for performance deviation
Provide detailed analysis on performance and related benchmarks for target validation
Use statistical toolsets to forecast performance
Review data quality, KPI suitability in accordance with business strategy
Develop and communicate analytical framework to team and wider audience
Working with Analytics team and/or Business Engagement Partner to analyze requirements and identify or design the solution to a problem
Execute complex, ad-hoc analysis utilizing Etihad's wider analytical toolkit proactively looking for further insights and root cause
Summarize / visualize results and highlight likely insights for the respective audience
Identify opportunities for automation and improvements to approach in each analysis performed, make recommendations to wider team as to priorities for further development
Develop and maintain proficiency with advanced analytic and database tools, in-house data sets, and other resources.
Will be encouraged to develop one or more specializations in Etihad's key analytical disciplines (see required skills) and become the 'go-to' person among peers in that field. Act as an expert and coach to wider analytics team.

EDUCATION & EXPERIENCE


 

Bachelor's Degree in appropriate field of study or equivalent work experience.
Minimum 6 years of experience in similar position and responsibilities.

TRAINING & KNOWLEDGE


 

Excellent analytical capacity and coordination.
High degree of accuracy and attention to detail.
Strong organizational and time management skills to handle multiple assignments.
Strong communication skills.

 
About Etihad Airways
Etihad Airways, the national airline of the UAE, was formed in 2003 to bring "Abu Dhabi to the World". Over the years, we have grown into Etihad Aviation Group, a diversified global aviation and travel company, which is one of the world's most acclaimed industry brands.
Our airline flies to over 90 destinations with a fleet of 110 Airbus and Boeing aircraft, serving 18.6 million passengers a year and carrying 580,000 tonnes of cargo in 2017. We are honoured to have received many awards for our service and products, cargo offering, loyalty programme, training and Maintenance, Repair and Overhaul (MRO) service, in recent years. The group is made up of seven business divisions – Operations, Commercial, Maintenance, Repair & Overhaul (MRO), Human Resources, Finance, Support Services and Transformation.
Apply now »