Date: 09-Jan-2019
Location: United Arab Emirates
Company: Etihad Airways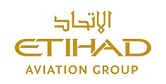 Lead the overall data to visual process for the OGSM framework ensuring EAG wide consistency of performance reporting. Reporting to the Head of Business Performance the purpose of this role is to ensure data integrity, design of suitable reports to visualize performance, communicate reports through innovative technology and enable analysis. The job holder will be responsible to improve the way performance is reported, leverage existing systems, focus on automation of as well as to propose and drive innovation around better and faster digital reporting.

SPECIFIC RESPONSIBILITIES
 
Ensure that performance related data is readily available and ensure that defined performance reports are being made available to all defined stakeholders
Drive innovation and automation around performance reporting to allow faster turnaround, more effective and efficient reporting to allow more time for analysis
Work with stakeholders across EAG to understand data sources and understand the requirements for data integration and automation
Engage with stakeholders, facilitators and partners to help implement technology solutions in an efficient way through determining the requirements of a project or program
Lead the development and improvement of Etihad Performance Flight deck app the Etihad performance viewing application
Design and improve performance reports and publish to defined channels
Drive the creation of joint data hub together with other corporate stakeholders to ensure availability of data to respective consumers
Identify requirements for development and use of automated reporting systems, to generate performance reports and dashboards for various KPIs

EDUCATION & EXPERIENCE
 
Bachelor's Degree in appropriate field of study or equivalent work experience.
Minimum 6 years of experience in similar position and responsibilities.

TRAINING & KNOWLEDGE
 
Excellent analytical capacity and coordination.
High degree of accuracy and attention to detail.
Strong organizational and time management skills to handle multiple assignments.
Strong communication skills.
About Etihad Airways
Etihad Airways, the national airline of the UAE, was formed in 2003 to bring "Abu Dhabi to the World". Over the years, we have grown into Etihad Aviation Group, a diversified global aviation and travel company, which is one of the world's most acclaimed industry brands.
Our airline flies to over 90 destinations with a fleet of 110 Airbus and Boeing aircraft, serving 18.6 million passengers a year and carrying 580,000 tonnes of cargo in 2017. We are honoured to have received many awards for our service and products, cargo offering, loyalty programme, training and Maintenance, Repair and Overhaul (MRO) service, in recent years. The group is made up of seven business divisions – Operations, Commercial, Maintenance, Repair & Overhaul (MRO), Human Resources, Finance, Support Services and Transformation.
Apply now »