Date: 09-Jan-2019
Location: United Arab Emirates
Company: Etihad Airways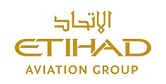 Ensure governance for the OGSM scorecard and risk frameworks are in place for the assigned division including all related divisional and departmental scorecards and risk registers.
Reporting to the Head of Business Performance, you will work with business areas on the definition, refresh & communication of their OGSM scorecard and risk registers. This includes yearly strategy discussions on the refresh of initiatives and related KPIs, risks, setting up governance around performance review meetings as well as capturing of action items in the performance reviews, work on mitigation plans (jointly with the analytics team) and following up on their successful closure. In your function you ensure that any inputs and requirements are communicated to the rest of the Business Performance team. You work closely with the analytics and data/ systems teams to ensure consistency of the frameworks across EAG as well as benefit from their insight.
Work within a portfolio of business departments / division understand their business priorities, goals, strategic initiatives to ensure best alignment of OGSM scorecards of respective areas and the associated risks
Lead the design, refresh and performance and risk review process for all assigned areas in collaboration with the business leader and the OGSM champion resulting in updated / created OGSM scorecard and risk register
Create leadership scorecard for every executive in assigned areas, ensure that executives have signed scorecards and are kept up to date on performance
Assist analytical and data/ system resources in planning, formulating, and executing their work, ensure outcomes and quality is satisfactory
Develop new KPIs based on changed business priorities and work jointly with the data / systems teams on their activation
Drive communication of OGSM framework in assigned area, support cascading through engagement of the OGSM champions and through defined communication initiatives.
Set up, prepare and run performance review meetings in collaboration with business leaders as an independent representative focusing on business performance, mitigation and action planning
He/she will have strong communication and interpersonal skills, to effectively work across a multi-discipline environment. He/she will be encouraged to develop their skills and techniques business strategy and performance management
Ensure that performance is reflected in an objective way, inform Head of Performance on underperformance through regular reports, follow up on action and propose mitigation actions in collaboration with analytics team
Regularly review performance deviations for assigned areas, discuss mitigation actions and ensure visibility.
Participate in team development activities, encourage cross fertilization and skills development

EDUCATION & EXPERIENCE


 

Diploma required (2 years or more)
Bachelor or Master's Degree preferred in relevant discipline
Strong project management and problem solving skills
Additional qualifications in strategy, finance and analytical skills an advantage
Minimum of 8 years of relevant work experience within relevant field

TRAINING & KNOWLEDGE

 

It will be essential that he/she will have significant understanding in at least 1 of the following domains: • Airline operations • Airline commercial • Group functions o IT o Procurement o HR • Transformation
Ideally background in consulting – analyst level

 
About Etihad Airways
Etihad Airways, the national airline of the UAE, was formed in 2003 to bring "Abu Dhabi to the World". Over the years, we have grown into Etihad Aviation Group, a diversified global aviation and travel company, which is one of the world's most acclaimed industry brands.
Our airline flies to over 90 destinations with a fleet of 110 Airbus and Boeing aircraft, serving 18.6 million passengers a year and carrying 580,000 tonnes of cargo in 2017. We are honoured to have received many awards for our service and products, cargo offering, loyalty programme, training and Maintenance, Repair and Overhaul (MRO) service, in recent years. The group is made up of seven business divisions – Operations, Commercial, Maintenance, Repair & Overhaul (MRO), Human Resources, Finance, Support Services and Transformation.
Apply now »