Sales Support Administrator (Russia)
Sales Support Administrator (Russia)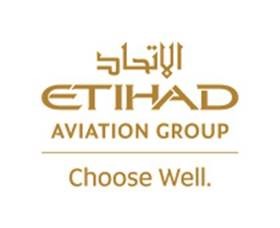 Synopsis
It's an exciting time to work for Etihad Airways; we've grown from a national carrier to a global aviation group, transforming the industry through creativity and innovation.
The role of the Sales Support Administrator is focused on three main areas: (1) Providing analytical/administrative support to Sales Executives supporting customers as per defined commercial strategy, (2) Redesigning processes and policies (3) Complying with all relevant safety, security, quality, health and environmental procedures to ensure a healthy and safe work environment.
Accountabilities
1- Support sales activities to prospective and existing customers in line with the commercial strategy to drive incremental, quality revenue and improved load factors, recording all pertinent information using Salesforce according to established policies and procedures.
2- Support the onboarding of new customers in line with established policies and procedures.
3- Maintain accurate and up to date information on all existing and prospective customers in Salesforce according to established policies and procedures.
4- Meet defined sales support KPIs/SLAs.
5- In support of Sales Executives collect, review and record sales, customer, market and competitor data and
insights according to established policies.
6- Enter order and sales in the company's system to ensure the delivery of the right product and services at the correct price and with the proper discount level with outmost quality and efficiency.
7- Maintain promotional database by entering promotion details, regular and special prices and promotions to provide update information to sales force and ensure consistency of offered promotions.
8- Collect, review and record sales, customer, market and competitor data and insights according to established policies and procedures to ensure data accuracy and execution of transactions according to contractual Terms and Conditions.
9- Follow-up communication with internal and external stakeholders to ensure uninterrupted process flow and customer satisfaction to drive revenue performance.
Education & Experience
• At least 3 years of travel industry sales support experience or equivalent/relevant transferable experience, with
an existing network within the travel industry.
• Multicultural experience in dealing with people at all levels, including senior internal and external customers
About Etihad Airways
Etihad Airways, the national airline of the UAE, was formed in 2003 and quickly went on to become one of the world's leading airlines. From its home in Abu Dhabi, Etihad flies to passenger and cargo destinations in the Middle East, Africa, Europe, Asia, Australia and North America. Together with Etihad's codeshare partners, Etihad's network offers access to hundreds of international destinations. In recent years, Etihad has received numerous awards for its superior service and products, cargo offering, loyalty programme and more. Etihad is recognised as one of the world's leading airlines in response to COVID-19 and was the first airline in the world to fully vaccinate its crew on board.
Etihad sees tackling the climate crisis as the most important issue of our time, and through strategic partnerships with major global aviation brands and OEMs, Etihad is relentless in its pursuit of industry decarbonisation.
To learn more, visit etihad.com