Sales Representative - Mumbai Based
Sales Representative - Mumbai Based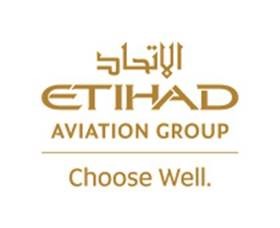 Synopsis

Perform, coordinate and execute sales activities for assigned accounts. Overview and monitor the market and the competitors to ensure established Company sales targets are reached contributing to Company revenue objectives achievement.
Accountabilities
•  Define and agree periodic plan of sales activity to ensure targets are reached and recorded
•  Analyze the market's potential to determine the value of existing and prospective customers in terms of sales opportunities
•  Collect, review and consolidate information to support the identification of intervention areas to ensure sales target achievement
•  Establish, develop and maintain business relationships with assigned current customers and prospective customers segment to generate revenues for the organization
•  Communicate and meet regularly with relevant accounts to inform about new products and promotions to increase sales in order to reach the expected sales target
•  Identify and implement fidelity techniques to ensure a long-lasting fruitful business relationship with major accounts
•  Research, gather and analyse products availability in the market to assist in the proposal of new products and services to improve Company sales
•  Research, gather and analyse competitors information to define the best selling approach to increase Company market quota and visibility
•  Cooperate with marketing to determine the best promotion sales techniques
•  Communicate and regularly meet with area intermediaries to inform about new products and promotions to ensure the best and most updated value proposal is timely communicated to the market
•  Coordinate and draft contractual agreements with intermediaries to ensure customer's requirements are captured effectively and in compliance with existing policies
•  Negotiate and manage commercial agreements with assigned accounts of trade and corporate segment to ensure sales can be closed, respecting corporate guidelines and indications
Education & Experience

 
•    Minimum Graduate / Bachelor's Degree. Masters would be an advantage but not essential
•    Minimum of 5 years of work experience in Sales, specifically in the Airline or Travel Industry
•    Flexibility to travel within India
•    Experience in handling Corporate and Trade Sales is a must
•    Strong analytical mindset and good communication skills
•    Experience background in the use of GDS Systems
•    Experience in MS Office Suite
•    Extensive travel market knowledge within Mumbai, Western India.
•    Must be able to work fulltime in the office (on-site)
 
About Etihad Airways
Etihad Airways, the national airline of the UAE, was formed in 2003 and quickly went on to become one of the world's leading airlines. From its home in Abu Dhabi, Etihad flies to passenger and cargo destinations in the Middle East, Africa, Europe, Asia, Australia and North America. Together with Etihad's codeshare partners, Etihad's network offers access to hundreds of international destinations. In recent years, Etihad has received numerous awards for its superior service and products, cargo offering, loyalty programme and more. Etihad is recognised as one of the world's leading airlines in response to COVID-19 and was the first airline in the world to fully vaccinate its crew on board.
Etihad sees tackling the climate crisis as the most important issue of our time, and through strategic partnerships with major global aviation brands and OEMs, Etihad is relentless in its pursuit of industry decarbonisation.
To learn more, visit etihad.com