VP, Passenger Sales - Americas
VP, Passenger Sales - Americas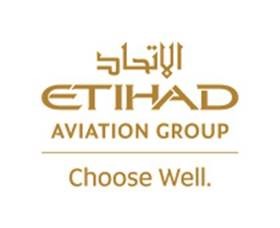 Synopsis
An opportunity has arisen to join Etihad and lead the Americas region. In role your responsibility will be to maximize revenue and profit generation in the designated region via all distribution channels, through leading teams to drive the most effective and innovative sales and marketing campaigns, within agreed timescales and budgets, through dynamic and effective leadership. To ensure Etihad Airways is positioned as a professional, high quality and unique airline with the highest levels of customer service to our guests, meeting all legal, Governmental and other requirements and regulations.
Accountabilities
• Meet & exceed revenue & profitability targets, maximizing sector & network revenue & yield and focusing on achieving optimum route profitability. Measured by Revenue target by Yield per coupon target.
• Ensure sales and marketing resources, call patterns and areas of focus are those with the highest incremental revenue and profit. Measured by Revenue target.
• Ensure all sales distribution channels are fully exploited to Etihad's benefit. Measured by % direct sales, % corporate sales and % trade sales.
• Develop and implement sales & marketing strategies that ensure key revenue, cost and profitability targets are met, with a level playing field for selling partners. Measured by Business Plan finalized, Marketing Plan finalized, and maximum deviation from monthly marketing budget: +/- 5%, GRP recruitment: minimum members by year end.
• Develop and maintain effective brand positioning and brand equity, in line with Etihad's aim to be a high quality and unique airline. Measured by Marketing Plan ATL & BTL approved & finalized.
• Collect, collate feedback and act upon market intelligence. Measured by Usage MIDT and usage Epiphany.
• Develop and maintain excellent relationships with the travel trade, corporate, guests, governments, ministries, etc. Measured by Number of agent's contracts, number of corporate contracts, annual agent's awards ceremony attendance.
Education & Experience
• University degree, preferably in business administration.
• Minimum 7 years leadership experience in the airline airline industry with a solid network and reputation in the North America and Canada market​​​​
About Etihad Airways
Etihad Airways, the national airline of the UAE, was formed in 2003 and quickly went on to become one of the world's leading airlines. From its home in Abu Dhabi, Etihad flies to passenger and cargo destinations in the Middle East, Africa, Europe, Asia, Australia and North America. Together with Etihad's codeshare partners, Etihad's network offers access to hundreds of international destinations. In recent years, Etihad has received numerous awards for its superior service and products, cargo offering, loyalty programme and more. Etihad is recognised as one of the world's leading airlines in response to COVID-19 and was the first airline in the world to fully vaccinate its crew on board.
Etihad sees tackling the climate crisis as the most important issue of our time, and through strategic partnerships with major global aviation brands and OEMs, Etihad is relentless in its pursuit of industry decarbonisation.
To learn more, visit etihad.com