Send me alerts every days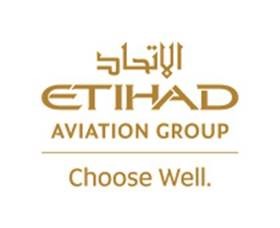 SCOPE
We are pleased to announce an incredibly exciting opportunity to join our Etihad Cargo team in Shaghai. In this role, As a Duty Officer, you act as main point of contact for all Etihad Cargo related matters with direct responsibility for cargo warehouse operation and freighter ramp supervision at the appointed station(s).
Planning and oversight on key activities, routes and products, with focus on defined performance requirements in relation to OTP, eAWB, Cargo iQ, SLA's and FAB etc. Ensure safe, secure and on time delivery of all high profile shipments on flights and key routes.
ACCOUNTABILITIES
Responsible to drive and improve freighter OTP in a highly challenging environment of the appointed station(s) by fulfilling all tasks associated to ramp coordination / supervision of freighter operations.

Implement best practices to ensure all flights are maximized to their capacity and conduct review of processes and procedures for improvement of service delivery such as reduction in UTLs, operational discrepancies and offloads. Able to support, deliver and plan complex cargo loads for either passenger or freighter operations.

Responsible for service delivery of the designated station(s) through SGHA/SLA's and KPI/Cargo iQ, eAWB measurement. Being flexible with operations shift requirement and must be able to execute ad-hoc tasks required at other EY Network stations to support various expectations and initiatives.
Conduct scheduled annual Cargo Compliance Checks of the Service Providers to verify compliance with Safety, Security and Operational requirements. Monitor work progress and services and ensure compliance with all regulatory requirements including Health, Security and Safety e.g. ULD properly lashed and secured, wearing of PPE.

Micro management of Special services & Products / VIP shipments from acceptance to customer delivery.

Communicate with Service Providers and Etihad line management so as to ensure operational deficiencies are identified and acceptable solutions put in place.

Finance - Raise PR, PO & GRN in SAP as per requirement and verify the supplier invoices to ensure its correct and charged as per the contract

Interface with the Airport Authorities i.e. Customs, Police and Airport Operator to gain support in the implementation of EY initiatives.
EDUCATION & EXPERIENCE
Educated to at least high school level, preferably diploma level in logistics, operations management or related discipline with acquired specialization in cargo handling operations. Successful completion of cargo and dangerous goods courses are required, as well as courses in special products, aircraft weight and balance and general cargo procedures.

At least three years of cargo operations experience along with Freighter handling and Supplier management.
Good understanding of computer airfreight specifications, in depth knowledge of industry standards and Legal Regulations. Industry training in DG/Special Products/Cargo Operations/Safety and Security/weight and balance (advantage).

Fully conversant with cargo handling processes, procedures and regulatory compliance expectations. Experienced on Cargo handling systems, messaging requirements and manual handling systems, Knowledge of freighter aircraft specifically the – 747F/777F. Understanding of budgetary controls related to cargo handling at network stations, Good written and verbal communication skills.
About Etihad Airways
Etihad Airways, the national airline of the UAE, was formed in 2003 to bring "Abu Dhabi to the World". Over the years, we have grown into Etihad Aviation Group, a diversified global aviation and travel company, which is one of the world's most acclaimed industry brands.
Our airline flies to over 84 destinations with a fleet of over 100 Airbus and Boeing aircraft, serving 18.6 million passengers a year and carrying 682,000 tonnes of cargo in 2018.