Cargo Sales Manager - Mainland China (Based in Shanghai)
Cargo Sales Manager - Mainland China (Based in Shanghai)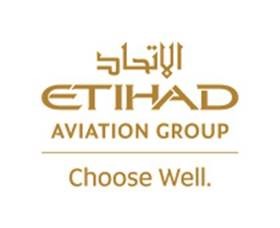 Synopsis
Lead, guide and direct the area through effective management of Etihad commercial team in line with the Cargo Commercial and operational strategy to maximize result for the mainland China market. Performance Manage the effective achievement of objectives by setting individual targets for the team, developing and motivating staff in order to maximize individual and collective performance. Drive continuous performance management and coaching to improve performance. Comply with all relevant safety, security, quality, health and environmental procedures to ensure a healthy and safe work environment
Accountabilities
SPECIFIC RESPONSIBILITIES
Lead the implementation of EY Cargo commercial strategy in the respective market and for the respective accounts.
Lead, manage and coordinate the team to ensure achievement of agreed targets as per defined strategy and budget expectations.
Develop, implement and execute robust country and account plans to maximize Etihad Cargo's revenue, load factor, yield and product mix
Lead, develop, manage and stipulate a portfolio of customer contracts in line with Etihad Cargo's segmentation model and commercial strategy
Performance manage the local sales, reservations and customer service teams  to ensure the maximization of company reach and revenues possibilities. 
Develop, maintain and lead customer relationships including global key accounts (where the key account structure requires), regional key accounts and local accounts at all levels. Ensure Etihad Cargo visibility in the assigned area to all customer decision makers.
Manage sales costs, coach, direct and motivate the team. Measure Salesforce effectiveness and take action to improve quality and coverage.
Collect, collate, provide feedback to HQ and pro-actively take action on market intelligence. Identify opportunities and potential blocks, plan strategy to overcome any area resistance.
Use defined tools of KPI and SLA to ensure compliance with EYCC standards and service levels.
Participate in the budgeting process. Ensure no financial bad debt and full compliance to CASS when applicable
Drive implementation of iCargo, self-service solutions, direct booking capabilities and e-Airway Bill
Education & Experience
EDUCATION and EXPERIENCE
Educated with a minimum Bachelors degree or equivalent
Minimum 5 years commercial experience within Cargo with at least 2 years supervisory/management experience
Extensive experience of mainland China Cargo market with strong customer knowledge
Fluent English - both written and spoken is essential
Strong commercial analysis experience





 
TRAINING and KNOWLEDGE





 
Analytical, commercial understanding, knowledge of reporting systems.
Excellent written, verbal communication skills, Fluent in written and verbal English, High computer literacy
Sound Knowledge in air cargo industry business drivers, cargo operations procedures and processes.
About Etihad Airways
Etihad Airways, the national airline of the UAE, was formed in 2003 to bring "Abu Dhabi to the World". Over the years, we have grown into Etihad Aviation Group, a diversified global aviation and travel company, which is one of the world's most acclaimed industry brands.
Our airline flies to over 84 destinations with a fleet of over 100 Airbus and Boeing aircraft, serving 18.6 million passengers a year and carrying 682,000 tonnes of cargo in 2018.