Customer Service Officer (Cargo) - Shanghai
Customer Service Officer (Cargo) - Shanghai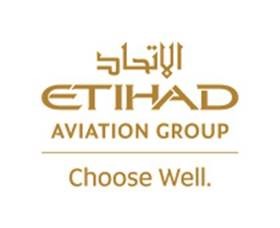 Synopsis
Oversee and monitor the daily activities and provide guidance to other resources within the customer service and operational area, to provide excellent customer service in the most effective and timely manner to increase satisfaction and, where possible, revenues.
Accountabilities
Plan, update and supervise daily assignment of activities to ensure the smooth execution of all operations in line with SLAs and quality standards
Coordinate execution of daily activities to ensure they are compliant with internal procedures and best practices to meet company standards
Liaise with internal / external teams to ensure enquiries are managed on time and in a complete manner
Monitor and coordinate customer service activities for Premium guests to ensure high value customers enjoy continuous best in class service
Plan, coordinate and supervise the execution of special services and/or the resolution of critical enquiries / complaints to ensure customers? needs are met
Develop and update time schedules and shifts to ensure smooth execution of operations and compliance with internal procedures
Manage performance of team and 3rd party providers, if relevant, to ensure achievement of operational KPIs according to SLAs
Collect, review and consolidate indicators on daily operations to timely identify and suggest areas of improvements
Implement and monitor best practices over a wide range of assigned and emerging operations to ensure daily operations are executed effectively and eventual sales targets are reached
Suggest improvements to procedures to increase efficiency and customer satisfaction
Monitor and report on team performance to ensure proper tracking of results? achievements
Complete and document coaching and development sessions to ensure team is constantly developed
Proactively perform a wide range of assigned and emerging activities to ensure compliance with the established standards and procedures and high level of customer service
Ensure full data capture for all AWBs in the system.
Education & Experience
Minimum Diploma (2 years or more).
Minimum of 3 years of work experience within relevant field.
Strong English Communication skills to be able to liaise with global stakeholders
Experience in the Air Cargo / Freighter Airlines is a must.
About Etihad Airways
Etihad Airways, the national airline of the UAE, was formed in 2003 and quickly went on to become one of the world's leading airlines. From its home in Abu Dhabi, Etihad flies to passenger and cargo destinations in the Middle East, Africa, Europe, Asia, Australia and North America. Together with Etihad's codeshare partners, Etihad's network offers access to hundreds of international destinations. In recent years, Etihad has received numerous awards for its superior service and products, cargo offering, loyalty programme and more. Etihad is recognised as one of the world's leading airlines in response to COVID-19 and was the first airline in the world to fully vaccinate its crew on board.
Etihad sees tackling the climate crisis as the most important issue of our time, and through strategic partnerships with major global aviation brands and OEMs, Etihad is relentless in its pursuit of industry decarbonisation.
To learn more, visit etihad.com