Search Careers
Send me alerts every days
Date: 31-Oct-2018
Location: United Arab Emirates
Company: Etihad Airways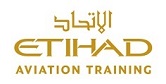 To deliver the theoretical knowledge training courses and programmes required to satisfy the training and licensing requirements for Etihad flight crew members, instructors, and examiners, as mandated by the regulatory authority, and in accordance with the policies, procedures and programs specified in Operations Manual Part D.

SPECIFIC RESPONSIBILITIES


Deliver Etihad Flight College (EFC) theoretical knowledge training for flight crew to ensure that all applicable regulatory requirements and company objectives are satisfied.
Conduct theoretical knowledge training programmes to ensure compliance with all applicable regulatory and company requirements and to ensure that the highest levels of training quality and standardisation are achieved.
Participate in regular instructor meetings and workshops to ensure effective two-way communications are established and that adequate awareness of current training, operational and safety issues is maintained.
Address and resolve any issues raised concerning the conduct of theoretical knowledge training in coordination with the Chief Theoretical Knowledge Instructor to minimise course disruption.
Support the Chief Theoretical Knowledge Instructor in the development and implementation all applicable cadet and employee theoretical knowledge training courses.
Deliver approved theoretical knowledge lesson as per scripted plans according to the company standards to maximise consistency of learning delivery.
Monitor the progress of trainees, in particular those subject to reports of progress problems to address issues early and identify solutions.
Complete all theoretical knowledge training forms and progress reports in accordance with Company and Regulatory requirements.
Develop presentation and teaching materials in accordance with the approved courses of training.
Adhere to quality procedures so that quality control and quality standards are strictly observed.

EDUCATION & EXPERIENCE


Hold a recognised College degree (post-graduate degree an advantage) or have significant aviation industry theoretical knowledge training experience.
Meet other applicable GCAA regulatory requirements as outlined in CAR-FCL and CAR-ORA relating to the specified position.
Formal and recent ICAO operational safety and relevant training certifications.
Minimum three years' previous experience in delivering theoretical knowledge instruction at an EASA or GCAA approved Aviation Training Organisation (ATO) conducting Integrated ATPL or multi-crew pilot (MPL) license training (Type Rating training experience an advantage) and posses an appropriate theoretical knowledge background in the subjects they will provide training in.
Hold or have held a qualification to teach all elements of an multi-crew cooperation (MCC) and CRM course that meets GCAA requirements an advantage.

TRAINING & KNOWLEDGE


Knowledge of the Company, IOSA and GCAA requirements for pilot training.
Competent in adult learning techniques and use of advanced software and training platforms.
Highly computer literate.

About Etihad Aviation Group

Headquartered in Abu Dhabi, the Etihad Aviation Group is a diversified global aviation and travel group with a business model driven by partnership and an innovative approach to growth. Etihad Aviation Group comprises five business divisions – Etihad Airways, the national airline of the United Arab Emirates; Etihad Airways Engineering; Etihad Airport Services; Hala Group; and Airline Equity Partners. For more information, please visit: etihad.com.

About Etihad Airways

From its Abu Dhabi base, Etihad Airways flies to 100 international passenger and cargo destinations with its fleet of 115 Airbus and Boeing aircraft. Etihad Airways, the national airline of the United Arab Emirates, was established by Royal (Emiri) Decree in July 2003, and in 2017 carried 18.6 million passengers. For more information, please visit: etihad.com, follow @EtihadAirways on Twitter and join Etihad Airways on Facebook.
Apply now »